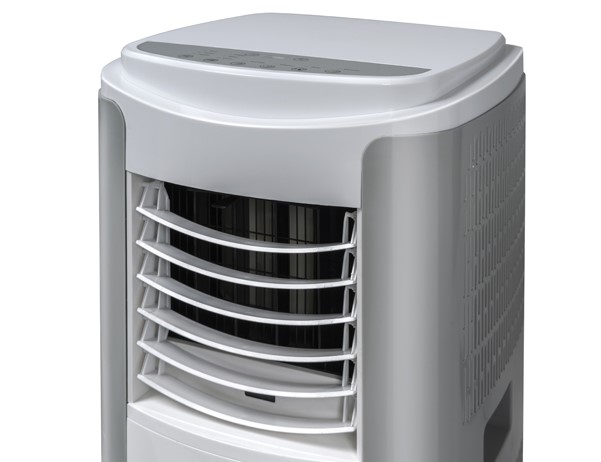 Multi-function air conditioner
This stylish 4-in-1 air conditioner is one impressive model. It packs enough power to cool or heat rooms up to 38 SQM without taking up too much floor space. Switch to fan only mode and control the output with the 3 available speeds, the unit also has a dehumidifier mode to enable you to dry laundry faster or tackle damp and mould in your home. Best of all, you can take control of all the functions from anywhere, at any time, using your smartphone.


Cools or Heats
Powerful Cooling- 14,000 BTU/h cooling capacity with 17°C-30°C adjustable thermostat
Powerful Heating - 3.8Kw
Energy efficient - A/A+ rated
Includes window connector and fishtail adapter for venting out of a window
Eco-friendly - Uses the latest refrigeration gas with zero ozone depletion potential
Sleep mode- Disables the LED's and reduces the fan noise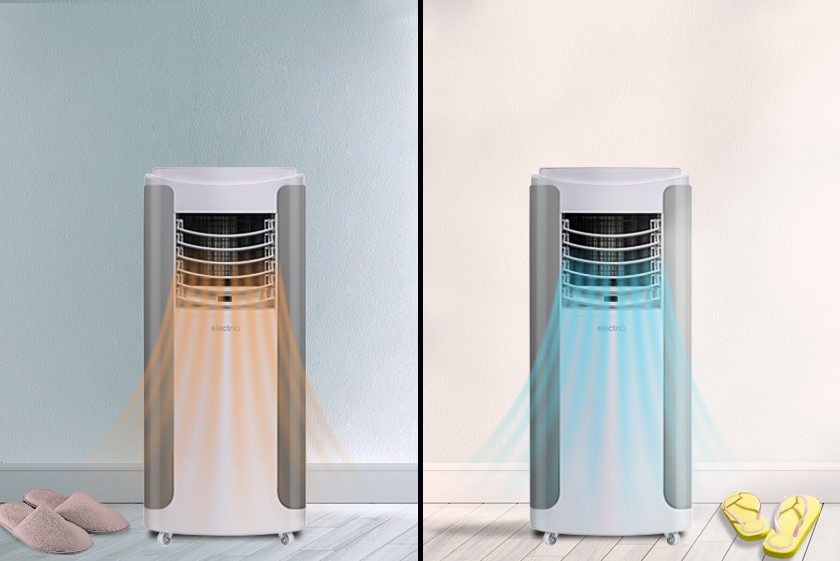 Dehumidifier
Removes up to 36L of moisture from the air per day.
Advanced self-evaporative system uses most of the moisture collected to cool the condenser coils, so the water tank doesn't require emptying as often.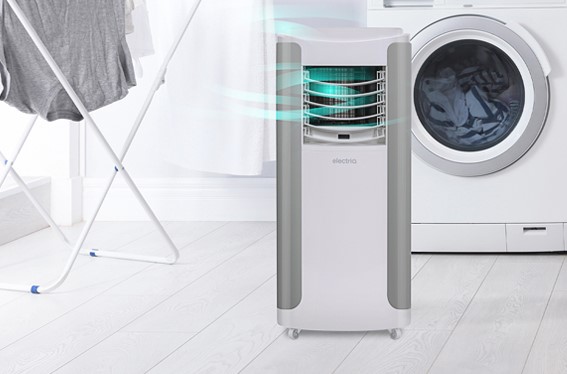 Fan only mode
There's a handy option of a fan mode with a choice of three speeds, which is great for when you're on your own and only need a small area of your room cooling quickly. Note: The exhaust hose doesn't have to be connected when using this mode.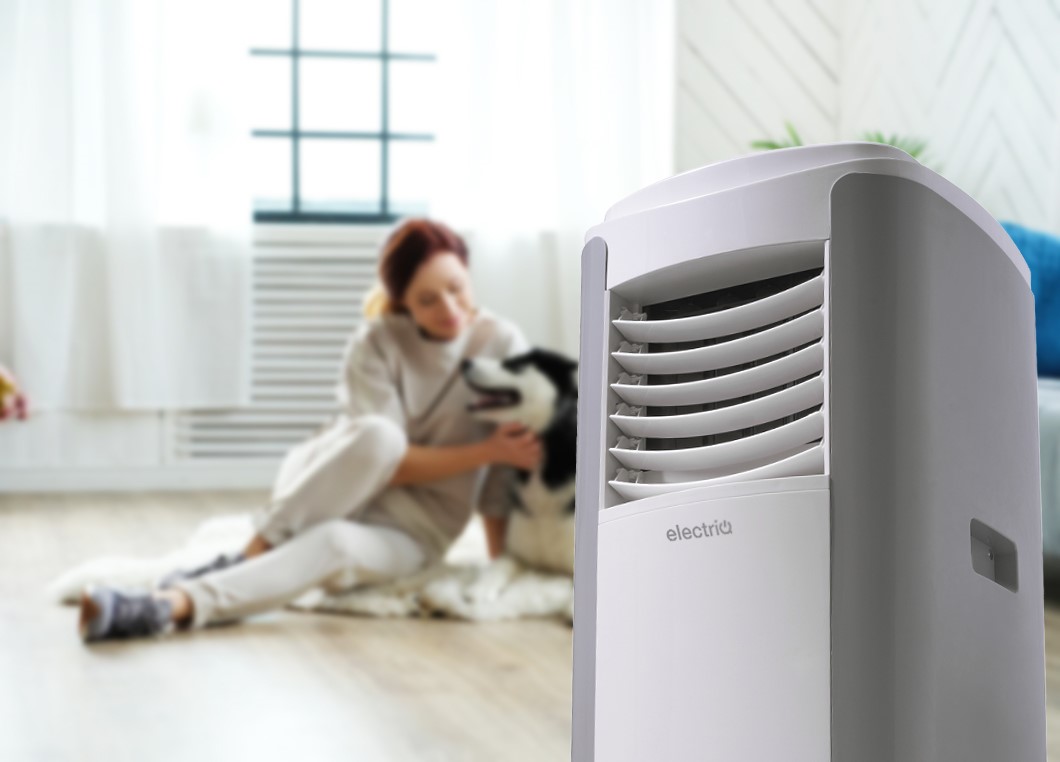 Stand out features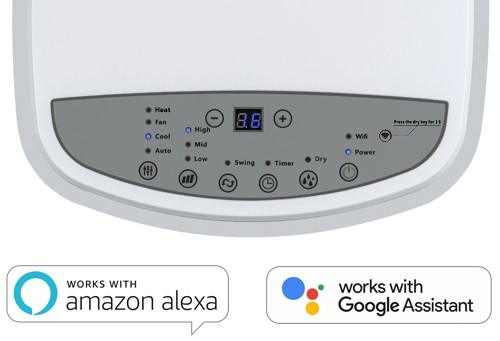 Smart device compatible
Control the unit with Amazon Echo, Alexa or Google Home Assistant.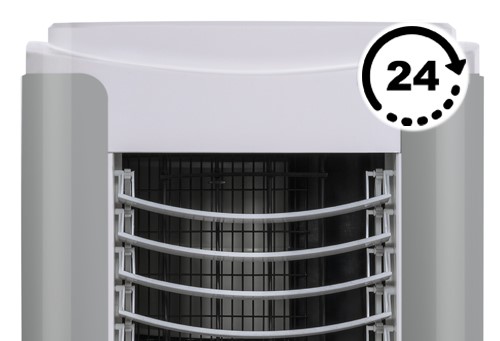 24-hour timer
Schedule the operation using the 24-hour timer. Helpful when pre-cooling or heating a room.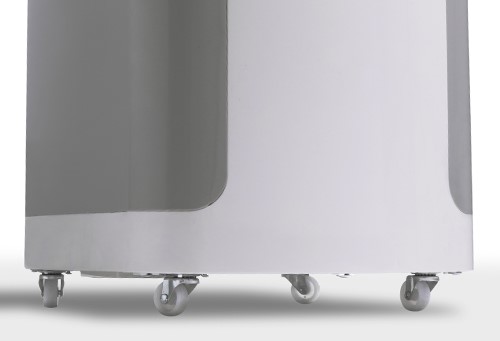 Portable
Built-in carry handles and castors for easy movement.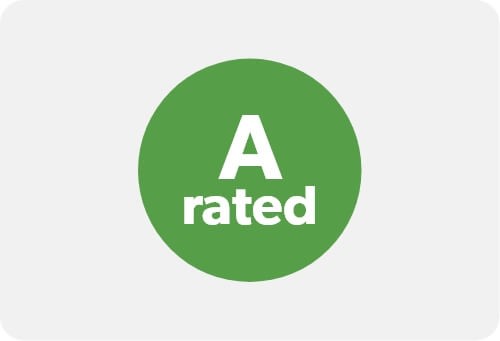 Energy efficient
A/A+ rated energy efficiency so it helps keeps your bills lower than less efficient units.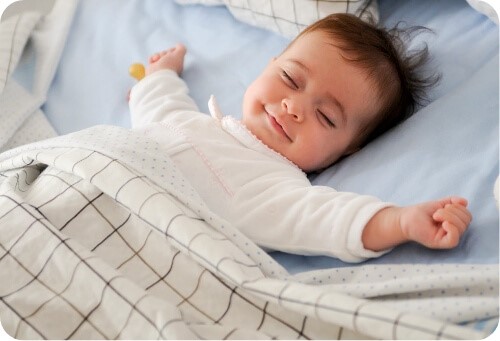 Sleep mode
Sleep mode reduces the fan noise and disables the LED lights to aid a good nights sleep.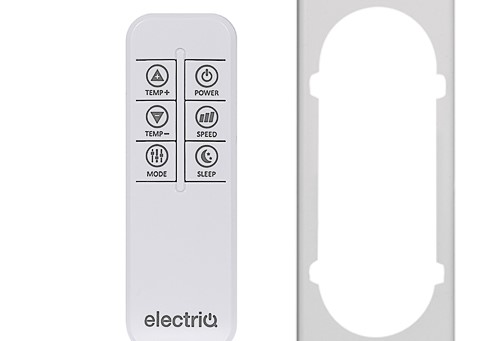 Window kit and remote
Includes a window kit for venting the unit out of a window and a remote control so you can change the functions from a distance.
Specification
36 x 39x 77.5cm (WxDxH)
24-hour timer function
1.8m hose included
Includes remote control
Touch control panel
14,000 BTU cooling power
Dehumidifier mode - Extracts up to 36 L of moisture a day
Castors for easy portability
Weight - 28.5kg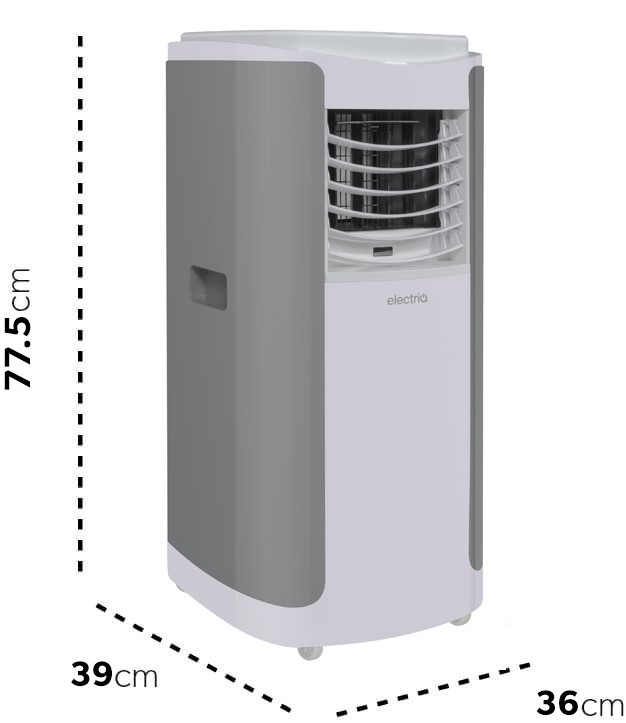 What's in the box
1 x P15HPW unit
1 x 1.8m exhaust hose
1 x Exhaust fan outlet
1 x Window connector
1 x Remote control
Useful information
All portable air conditioners must be vented out so the heat is removed from the room that is being cooled. The ideal solution is to vent them through a wall or window. For your convenience, this air conditioner is supplied with a hose and a window venting kit so you can start using it straight away! The provided kit is designed to be installed with sliding or sash windows but is not ideal for other window types. However, the provided fishtail adapter can be used with most windows or doors. During cooling, the fishtail reducer ensures that the opening is as small as possible. For even better cooling, we provide an optional universal window seal at checkout.
Downloads
User Manual »