Product Information
Enhanced Productivity & Gaming Power
When working, one monitor can be tricky to use as constantly switching tabs can interrupt your flow. The answer? LG's 29" ultra-wide monitor! Boasting an elegant design, an exclusive game mode, intuitive FreeSync technology and effortless multitasking; you'll find that this ultra-wide monitor trumps even the best dual monitor setups, with no unsightly bezels between your workstations and the wide-screen to meet your field of view.
Achieve an edge when gaming with this ultrawide screen. The ultra-wide screen of this monitor gives you unparalleled gaming performance, increasing your FOV, this monitor gives you a tactical advantage in First-Person Shooters and Real-Time Strategy games whilst also allowing you to take in additional scenery in your favourite open-world RPG.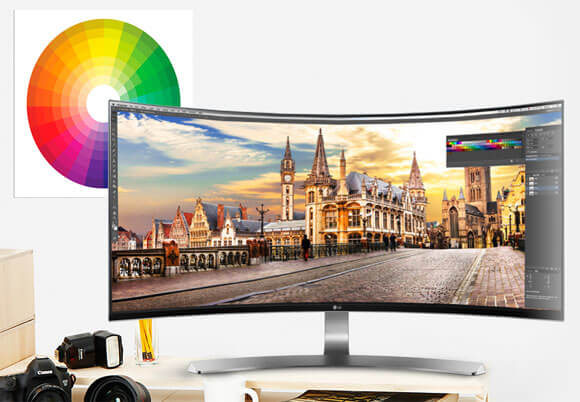 Unmatched Visuals
The IPS LCD screen delivers beautiful true to life colour and can make everything you do look amazing. HDMI inputs ensure the highest quality visuals possible and give you the best experience when using this monitor. The stand's tilt angle can be easily adjusted for comfortable viewing. This monitor has over 99% coverage of the sRGB spectrum, making it fantastic for designers and people who need accurate colour on screen.
FreeSync Technology
FreeSync reduces stutter and screen tear for a smooth and virtually stutter free experience. By solving the communication issues between the processor, GPU and monitor you have the most immersive and stutter-free gaming experience possible.
*images are for illustrative purposes only, this monitor is not curved
Popular Features
29 Inch Screen size
2560x1080 Resolution
Ports - HDMI DVI DisplayPort USB
Freesync
21:9 Aspect Ratio
Refresh Rates - 75 Hz
14 MS Response Time
Speakers
Warranty - 2 year warranty