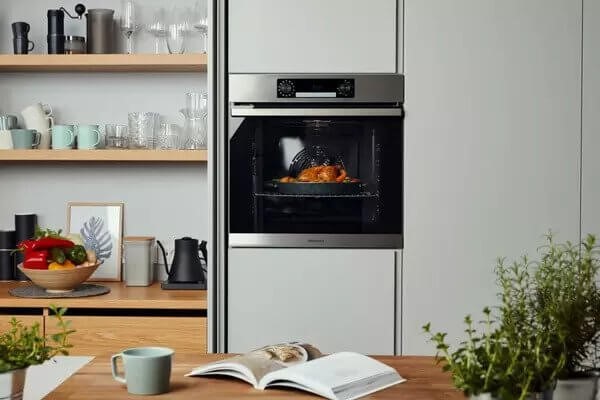 Cook for More
Make delicious meals with the Hisense BI62211CX Electric Oven. Its extra-large 77-litre capacity gives you plenty of room to cook for the whole family or entertain guests.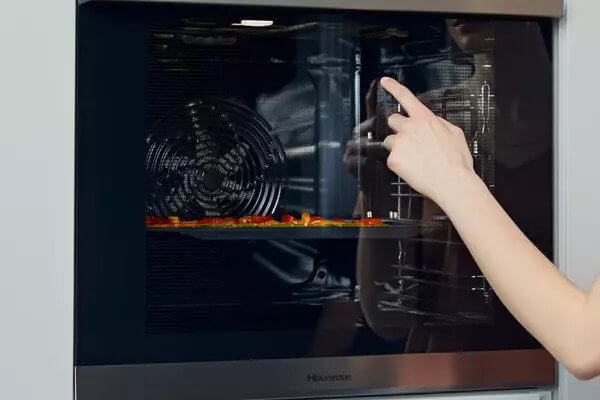 Cook Anything
The oven boasts a 77L capacity and 13 functions and a full-width grill, so you can cook anything from pizzas to casseroles to gooey chocolate brownies. The 5- minute preheat means you won't have to wait long to get started.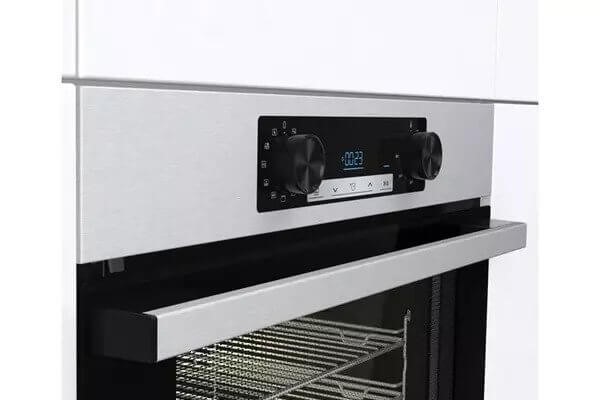 Even Bake
Inspired by traditional wood-burning ovens, it enables hot air to move around freely. Since the food is heated evenly and from all sides, it is always perfectly done – crispy on the outside and juicy on the inside. This shape is combined also with the smart ventilation system, which enables baking on all 5 levels.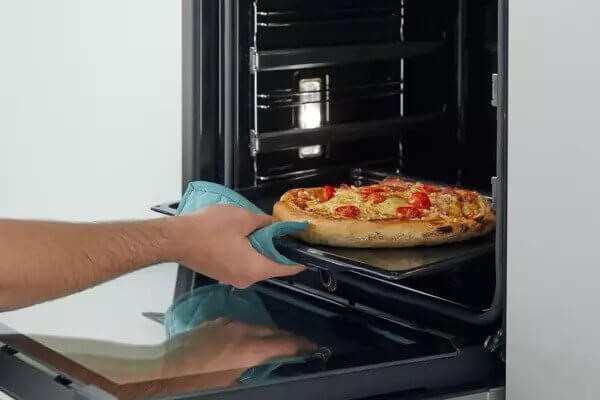 Fast Preheat
With this Fast Preheat you can start your cooking earlier. The oven reaches a temperature of up to 200˚C in less than 5 minutes, which is much faster than standard preheating. This is very convenient for recipes that require a preheated oven. A light and sound signal informs you when the desired temperature is reached.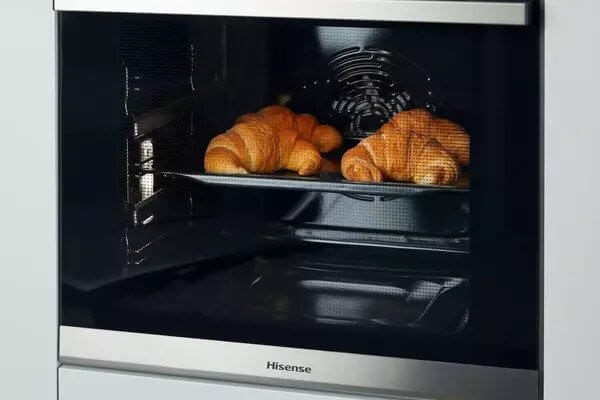 Frozen Bake Mode
This function is perfect for cooking your store-bought frozen foods and other pre-prepared meals such as croissants, lasagne, French fries, chicken nuggets, and other pre-baked frozen meat cuts and vegetables. Your dinner will be ready quickly, without preheating.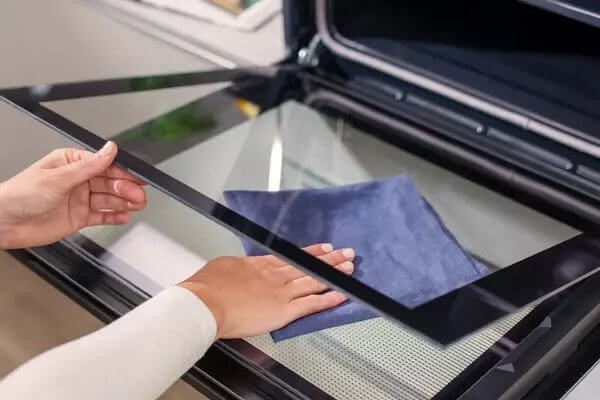 Easy-clean Quadruple Glazed Removable Door
If you have a toddler running around, these oven doors are completely cool to the touch. Because of the advanced design with special glazing, the heat stays in the oven, making it safe for you, your kids, and pets.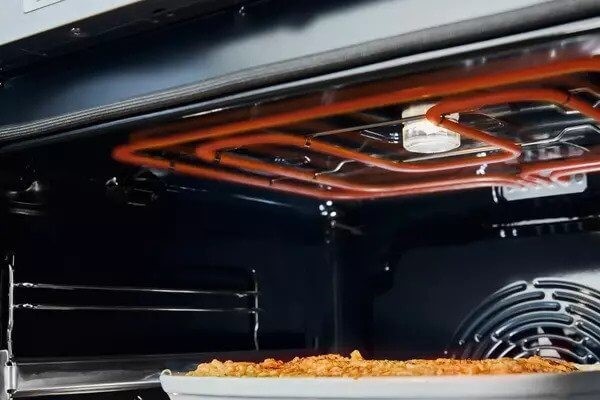 Gratin Function
If you want your food all beautiful and crispy, we have a solution for you. Activate the gratin function so the grill heater from above will deliver extremely high heat close to the surface of your food. The perfect crust is now just a touch away.
Prepare delicious dinners with this Hisense electric single oven. Its large 77 litre capacity provides enough space for a few different dishes at once, and because it's multifunctional you can grill halloumi for a starter, roast meat for the main or bake a tasty roulade for dessert. It also has a special Even Bake design, meaning heat can move around freely, delivering perfect cooking results every time. Now you can enjoy your homemade pizza whenever. A maximum temperature of 300°C and excellent heat distribution allow the pizza to be baked in a very short time tasting just as delicious as it would in any Italian restaurant. And when everything is finished, the catalytic liners will absorb any leftover grease, so all you need to do is give it a quick wipe.
Key Features
Large 77L multifunctional oven has lots of programmes
Even Bake - Specially shaped oven gives you even cooking results
Powerful fan grilling function for succulent meat
Dedicated pizza function for a perfect crisp base
Special catalytic liners absorb grease to make cleaning easier
Fast Preheat - The fast preheat makes it possible to save time when preheating the oven
2 year warranty for peace of mind
Dimensions (mm): H595 x W595 x D564