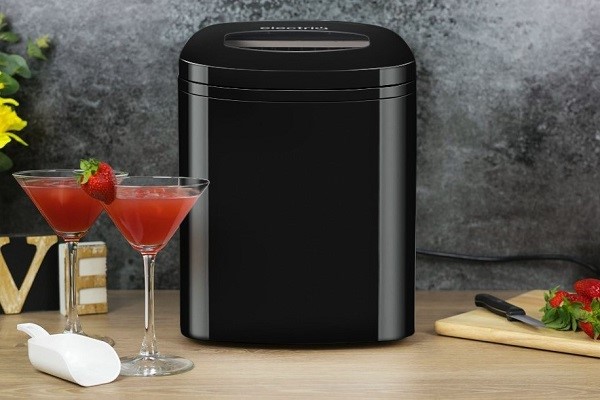 Ideal for parties, BBQs or even a morning iced coffee
There's nothing worse than running low on ice in the middle of a party, whether you're whizzing up your own cocktails or simply chilling your soft drinks at a BBQ. With this nifty ice maker by your side you'll have a constant flow and store of ice at the ready. No space is wasted in your freezer. Place it anywhere, it simply plugs in.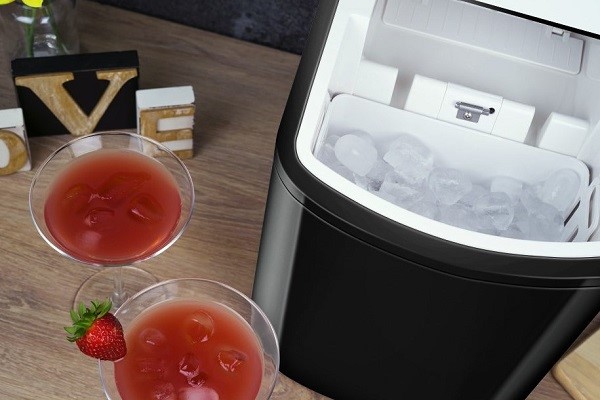 Makes 9 ice cubes in just 10 mins
Making 54 cubes in 1 hour, you'll easily be able to keep everyone nicely chilled. No more last minute trips to the shops for pricey bags of ice, plus it will free up your freezer space. Alerts you when full or when the water is empty. Handy ice scoop included for easy serving.
Why buy me
The compact design will sit neatly upon your worktop and there's no need to plumb it in, so you can plug it in absolutely anywhere. You could even take it away with you to the caravan or holiday home for the summer.
It's super easy to use, you simply pour the water in to the tank below the ice basket and push a single button on the control panel. It lets you know with an alarm and LED indicators when it needs to be topped up with water or when it's packed full with ice.
If any ice is left behind to melt, there's no need to worry, it will simply drain back into the water tank below. With a clear window on the top you can easily keep an eye on your supply and simply switch the machine off when you're happy or let it turn off automatically when it's full.
It can hold up to 600g of ice at once and it can keep the ice frozen for several hours. Since it can make ice in just 9 minutes rather than the 6 hours a freezer would take, there's no need to be stingy when you're dishing it out with the included handy ice scoop.
Key features
Ice output: 9 ice cubes every 10 mins
Dimensions: H32.8 x W24.2 x D35.8 cm
Weight: 5.5kg
Ice cube size: 3cm x 1.5cm
Water tray capacity: 1.7L
Ice store capacity: 600g
Colour: Black
Voltage: 220-240V
Wattage: 150W
Frequency: 50Hz
Maximum noise level: 51dB
No need to connect to plumbing, just fill the water up on your counter top
Makes 10kg of ice in 24 hours
LED indicators let you know when it is running
Alerts you when the water is low or the ice is full
Automatically switches off the ice bucket if full
Compact design takes up little space on the countertop
High efficiency CFC free R600a compressor
1 Year Warranty
Place horizontally on a level surface, to ensure proper ventilation, allow at least 150mm of space above, and around each side and the rear