Product Information
Dimensions:W28.8 x D51 cm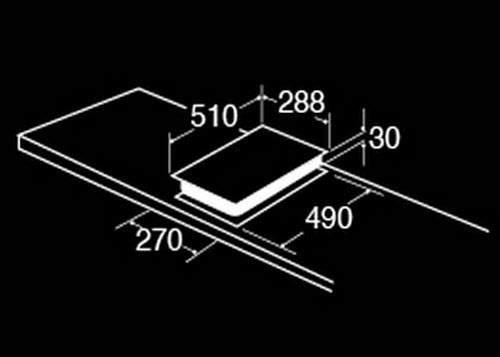 Made from quality materials with a stainless steel finish the Domino hob is durable and stylish, coordinating in all kitchens. Compact in size with just two cooking zones and integrated taking up little counter space within the kitchen, this hob is ideal for apartments, smaller kitchens or single living.
Offering just the right amount of cooking space with two zones. The rear larger zone is perfect for your larger pans, ready to boil your potatoes or cook up some pasta. The smaller front zone is ideally sized for smaller pans, great for boiling smaller veg or making up sauces.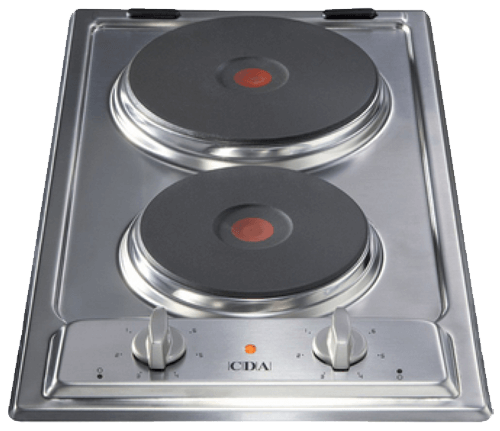 The controls are your traditional hand controlled knobs which are situated at the front of the hob. There are six power levels to choose from allowing you to accurately select a heat best suited to what you've got cooking. The front centre of the hob features a power indicator, you'll always be aware of when the heat is on, helping to avoid any accidents.
If you choose to increase your hob size the Domino hob can be joined with another using the optional joint strip accessory (AHj30). Often those passionate about cooking and with the space join an electric and gas hob giving them the best of both worlds.
Features:
Integrated
Stainless steel
6 Power levels
Front controls
Rated electrical power: 3.5kW
Power supply required: 20 amps
2 Zones
Front zone: 1.5kW / 145mm rapid
Rear zone: 2kW / 180mm rapid
Power indicator light
Optional accessories:
Join Domino hobs with joint strip: AHJ30