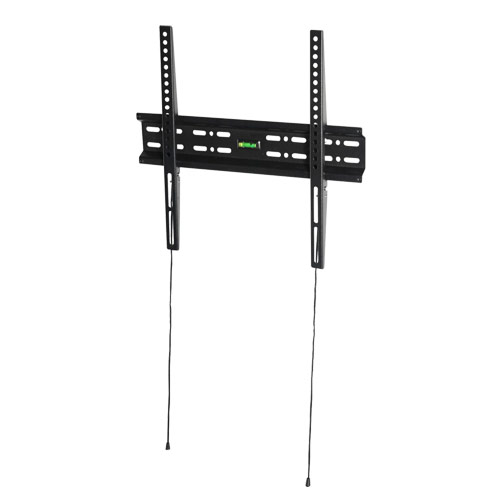 Bracket type: Flat to wall
TV screen size: 26 to 55"
Load capacity: 45kg
VESA Size: Any VESA up to 400 x 400mm
Compatible with ALL TV brands including LG, Panasonic, Philips, Samsung and Sony
Make your TV into a centrepiece in your living room by mounting it to the wall, also creating a comfortable viewing experience. Boasting variable VESA mounting of up to 400 x 400mm, this bracket can hold TVs from 26 to 55" in size. A built in spirit level ensures easy level mounting and, including all of the fittings to attach your TV and to secure the bracket to the wall, you are provided with everything you need.
IS THIS BRACKET RIGHT FOR ME?

WHAT IS MY VESA?
It is important to find out the VESA size for your TV before purchasing a bracket. You'll find this information in your TV's manual or on the manufacturer's website. You can also find this out yourself by measuring the distances between the holes on the back of your TV. Simply measure the distance between A-B and A-C (mm) and you're ready to go. Choose a bracket that suits your TV's VESA.
BRACKET SIZE?
Once you know the VESA measurements for your TV you need to check the width and height of the screen. This is important to ensure the bracket hides behind your TV to produce a neat effect in your home. By choosing a bracket that has smaller dimensions compared with the size of your TV screen, you'll avoid any overhang and the bracket will be fully concealed behind your TV.
Features:
Flat to Wall mount
For TVs up to 55"
Holds up to 45kg
Universal VESA fitting up to 400 x 400mm
Compatible with ALL TV brands including LG, Panasonic, Philips, Samsung and Sony
Perfect when mounting a TV whereby the plug socket is located away from the TV