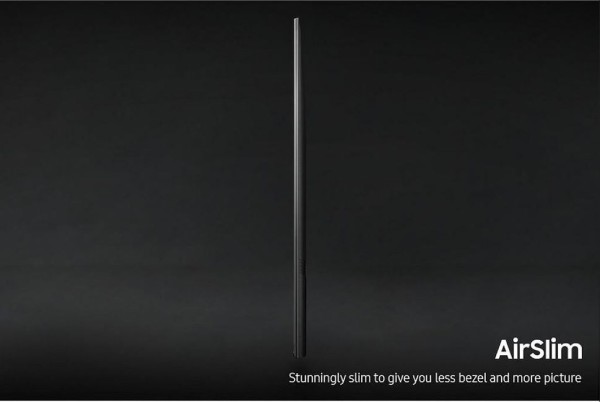 Air Slim Design
Minimalistic style with a stunningly thin TV design that blends in beautifully with your home with no messy cables.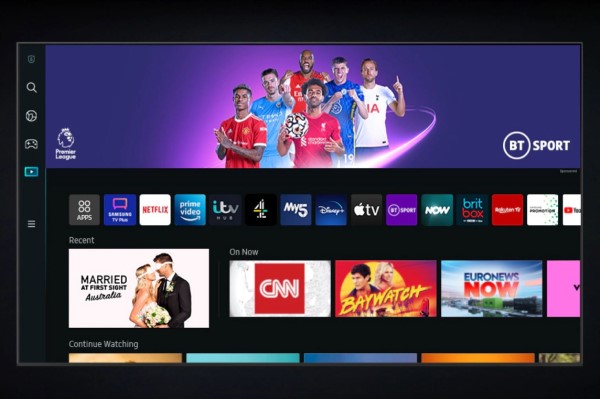 Smart Apps
Intuitive smart tv OS powered by Tizen with an abundance of apps including Netflix, Prime, Disney+ & BT Sport.
Simple and seamless
Samsung Smart Connectivity provides a straightforward but effective smart TV experience. Connect compatible devices or use compatible apps and services to access your favourite games, apps, and services. Keep watching what you're watching or see what's new and on right now. Everything you need is right on your home screen.
Easier control, greener future
With Samsung's Advanced SolarCell One Remote, you can easily operate all of your compatible devices, including Netflix, YouTube, gaming consoles, and a Soundbar with Smart Hub. The SolarCell One Remote may now be fueled by interior lighting and is partially made of recycled plastic. It's even smart enough to harvest electricity from Wi-Fi network radio frequencies in your home, so you'll never need disposable batteries again.
Blank to beautiful
Beautiful memories are worthy of a large screen. Transform any place with the touch of a button, from a blank screen to a gorgeous photo wall or informational display.
Synchronized sound from your TV and Soundbar
Q-Symphony synchronises sound from your TV and your compatible Samsung Q-Series Home Theater Soundbar for a truly immersive surround sound experience that immerses you in the action.
The power of voice
You may use your voice to ask Bixby, Alexa, or Google Assistant to play your favourite music, get answers, and even manage your TV and other compatible connected devices.
Conquer lag, conquer opponents
Leave lag behind and stay one step ahead of the competition with quicker and more precise gaming. Game Mode eliminates input lag to give you the best gaming experience possible.