Product Information

The ProFlight Ultimate Hardshell Backpack is a structured, sturdy, and shock resistant backpack that is tailored to suit the DJI Phantom 4 line of drones. The backpack comes with snug fit partitions which are designed to fit the drone, the remote, batteries and any other accessories you have. The exterior of the bag is showerproof and the interior is moulded from the same material you find in cycle helmets, designed to protect the drone during transportation or storage.
There is a carrying handle on the top of the backpack to make lifting as easy as possible. The padded backpack straps, chest strap and padded back panel for add comfort when carrying as a backpack.
The large main compartment, unzips (and zips) along 3 sides of the backpack to fully expose the drone which makes inserting or removing it very easy. The perfectly moulded section for your Phantom 4 makes sure it stays protected and a security clip also makes sure that it stays snug. The battery section of the backpack will house up to three batteries and you can always store another in your drone if you need. The remote section perfectly houses your controller and gives the joysticks plenty of room so that they don't catch on anything.
The ProFlight Ultimate Hardshell Backpack is within hand luggage dimensions of most popular budget airlines at just 50x40x20cm with a weight of 1.6kg. This is the ultimate solution not just for protecting your drone but also taking it abroad.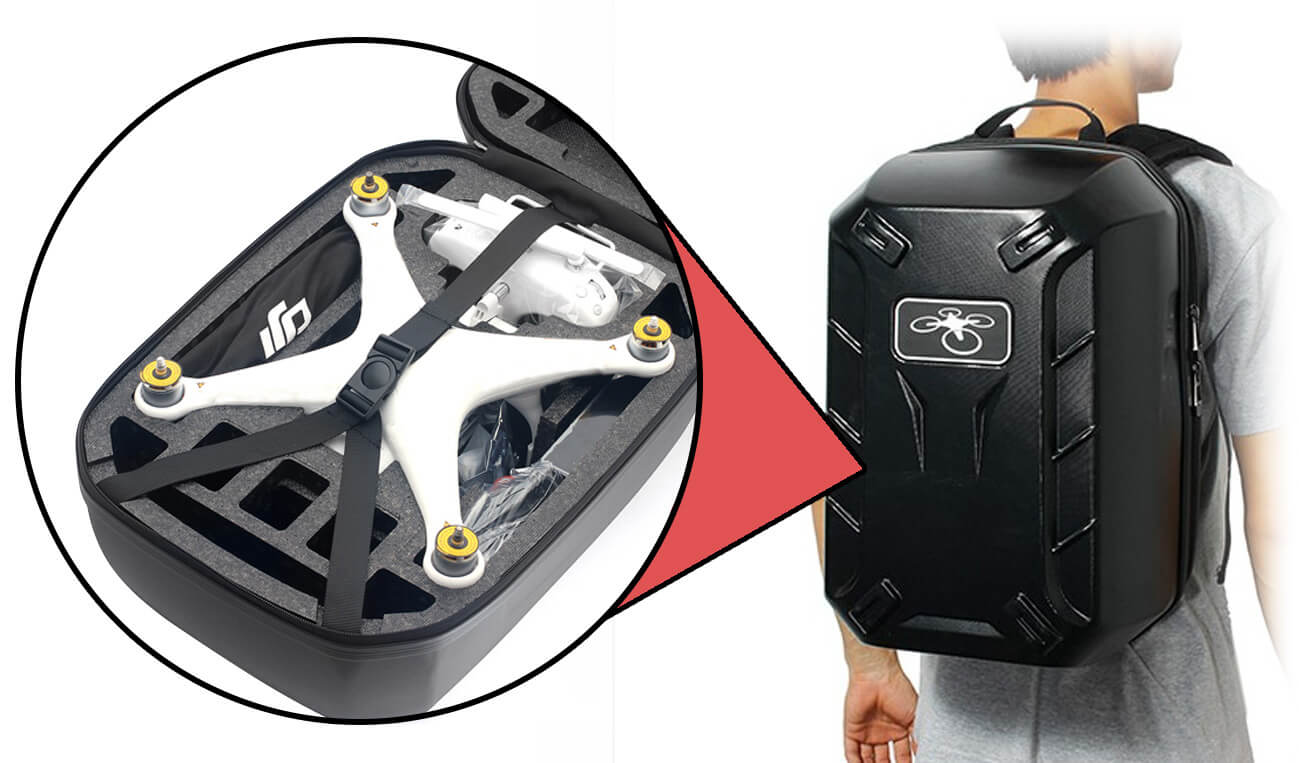 Features:
Tailored to suit the Phantom 4 line of drones.
Moulded partitions inside means your Phantom 4 fits snugly.
Thick padding on every angle of the backpack makes sure your drone is perfectly protected.
Plenty of compartments for spare batteries, chargers and other accessories.
Elasticated security straps will keep your drone safely in place.
Handles on the top provide lots of versatility when carrying
Padded back straps make the bag comfy to carry when fully loaded
Made and designed to fit within the common aeroplane hand luggage dimensions