Product Information
The Miele induction hob fits in to your kitchen seamlessly with its sleek ceramic design and elegant, stainless steel, all-round frame. The hob works to deliver efficient, quality cooking whilst making your time in the kitchen easier. Featuring 4 versatile cooking zones each with 9 power levels and the shortest heating time thanks to booster options. With a number of safety functions the Miele hob gives peace of mind whilst being a stylish addition to the kitchen.
PAN SIZE RECOGNITION
The Miele induction hob cleverly detects when a pan is on the hob and will only provide heat when the pan is detected, keeping the surface safer. It also recognises the size of the pan, supplying heat to this area only, an efficient use of energy.
EFFICIENT
Cooking with induction is much more efficient as no heat is lost. Heat is only generated where it is needed which is at the bottom of the pan. Induction cooking is also particularly safe as the ceramic glass remains comparatively cool.
KEEP WARM
The hob intelligently monitors the temperature of the pans base, this way it can effectively keep food warm ready for serving, without burning. Enabling you to concentrate on creating the rest of your menu.
AUTO HEAT-UP
This Miele automatic setting turns down the heat from its initial power for fast heating to a lower temperature for further cooking. This way you won't forget to turn down the heat in time, food won't burn and you save energy.
EASY CLEAN
The smooth ceramic glass top is super easy to wipe clean and hardly anything can burn onto it. Splatters and spillages can easily be wiped away thanks to the slick surface, even when the hob is in operation as the surface remains relatively cool.
REASSURINGLY SAFE
If a pan is not in place on the switched-on cooking zone or the pan is unsuitable the zone won't start. A maximum operation duration is defined for each power stage. If the hob detects that a zone has been operating on the same power stage for an unusually long time it switches off automatically.
With the safety lock any inadvertent changes to the chosen power levels during cooking are prevented. The lock prevents from accidental switch-on too. Each zone is equipped with overheating protection. This automatically switches off the heating element of the cooking zone in case of extreme use before the ceramic glass or other components can overheat.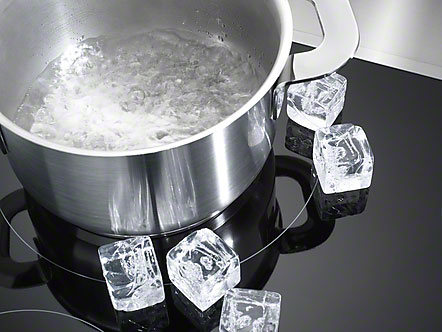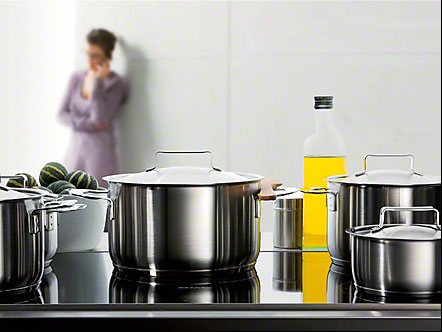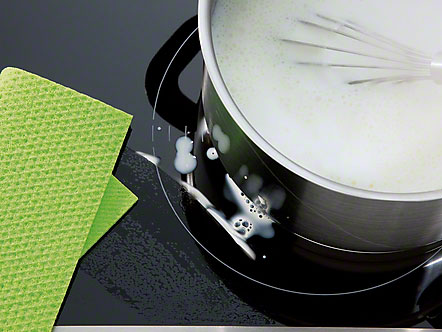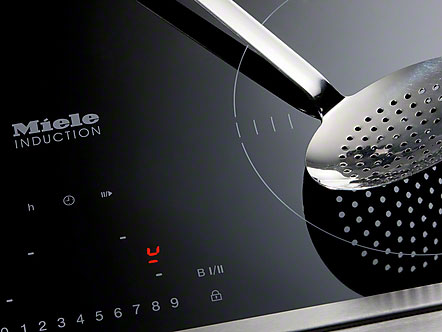 Features:
Easy to use touch controls with digital power level display
Attractive design with all-round stainless steel frame
Easy clean smooth ceramic surface
4 Versatile cooking zones
Shortest heating-up tine
Keep warm function
Pan size recognition
Timer
Efficient – no heat loss with induction
Safer – surface stays relatively cool to the touch
Auto switch off when no cookware is detected
Overheating protection – switches off if extreme heat is detected
Safety lock
200-240 Voltage
Specification:
Front left cooking zone – Dual circuit ring, 2300W, Booster 3000W, Twin booster 3700W
Rear left cooking zone – Dual circuit ring, 1400W, Booster 2200W
Front right cooking zone – Dual circuit ring, 1850W, Booster 3000W
Rear right cooking zone – Dual circuit ring, 1850W, Booster 3000W
Dimensions: W764mm x D504mm
Installation height incl. connection box: 48mm
Cut-out dimensions: W750mm x D490mm