Product Information
This telescopic cooker hood from Hotpoint will deliver odour banishing extraction for small to medium kitchens, leaving you with a hygienic and clean kitchen environment. With a smooth and understated design, it will merge beautifully with existing appliances and won't disrupt your kitchen design.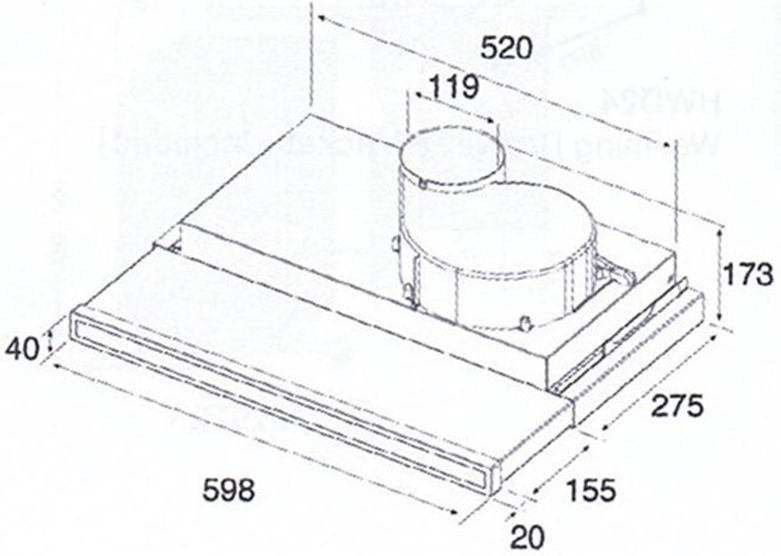 The benefits of a telescopic hood:
This 60cm telescopic hood is ideal for those who want a hood that blends seamlessly with the kitchen.
Telescopic hoods are installed on the underside of a kitchen cabinet unit directly above the hob. It hides away under your kitchen unit when not in use and you then pull the front out to extend the hood to its full length for a large and full coverage of the hood.
Before you order, make sure you measure the dimensions carefully against your available space:
Dimensions: Height: 180mm Width: 598mm Depth: 300mm
3 speed extraction power:
Slider Controls can be found on the underside of the hood for easy access control. With 3 Speeds available, you can adjust the extraction power to suit the dish you're cooking and the amount of steam and cooking odours. The hood has a maximum extraction rate of 304 m³/hr, or can recirculate at up to 230 m³/hr.
Suitable for ducted or recirculated extraction:
Some kitchens aren't suitable for ducting out extraction, which is why this Hotpoint cooker hood provides the option of either ducting or recirculating air.
Subtle and modern design:
With a satiny stainless steel design, this telescopic cooker hood has an understated design that will integrate smoothly with your kitchen.
2 x 6 Watt LED Lights are integrated into the underside of the hood that will illuminate your hob to make it easier when cooking food.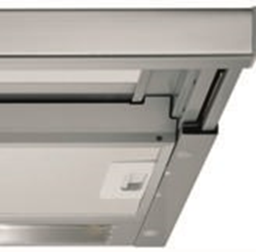 Easy to clean
This cooker hood has an aluminium grease filter that is super easy to clean. Simply stick it in the dishwasher and you can pop the filter back into the cooker hood knowing that it's thoroughly clean.
60cm wide telescopic hood
3 speed extraction power
Up to 304 m³/hr extraction rate
Suitable for ducted and recirculated extraction
Dishwasher safe aluminium grease filters