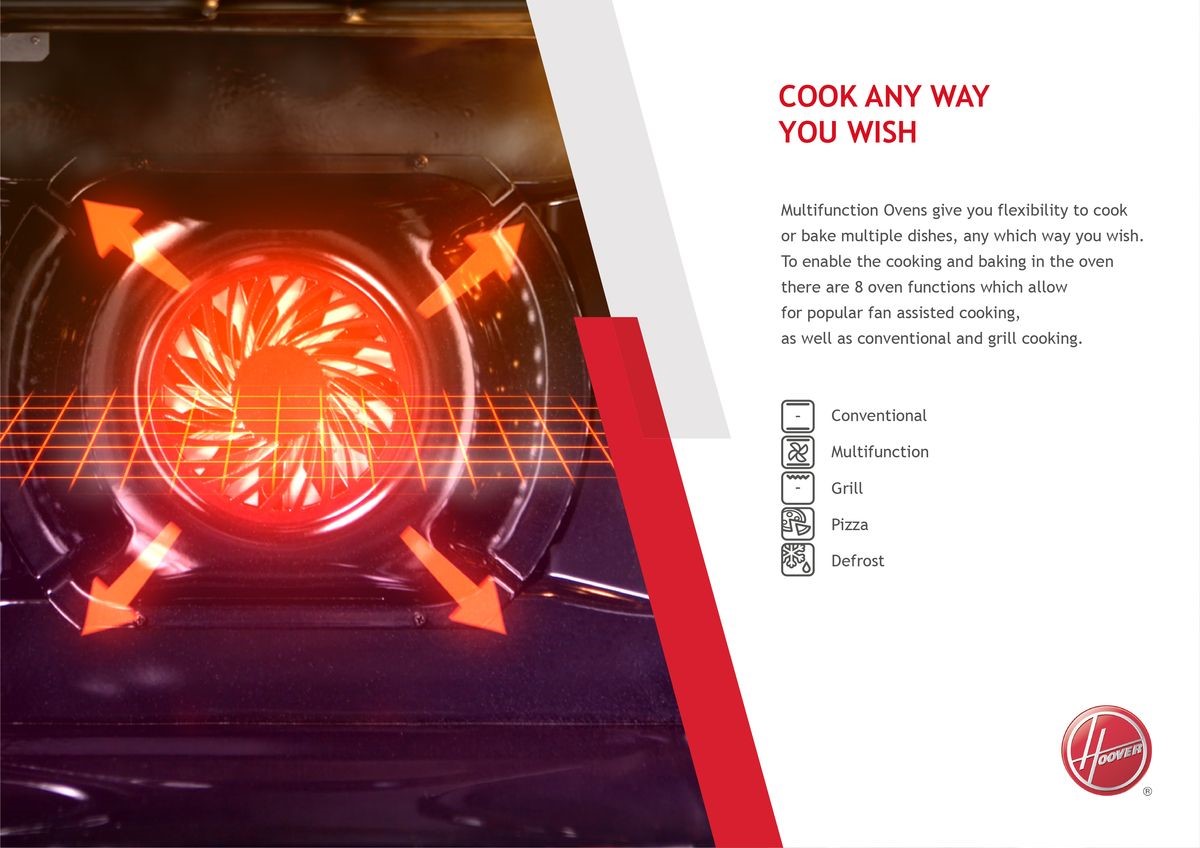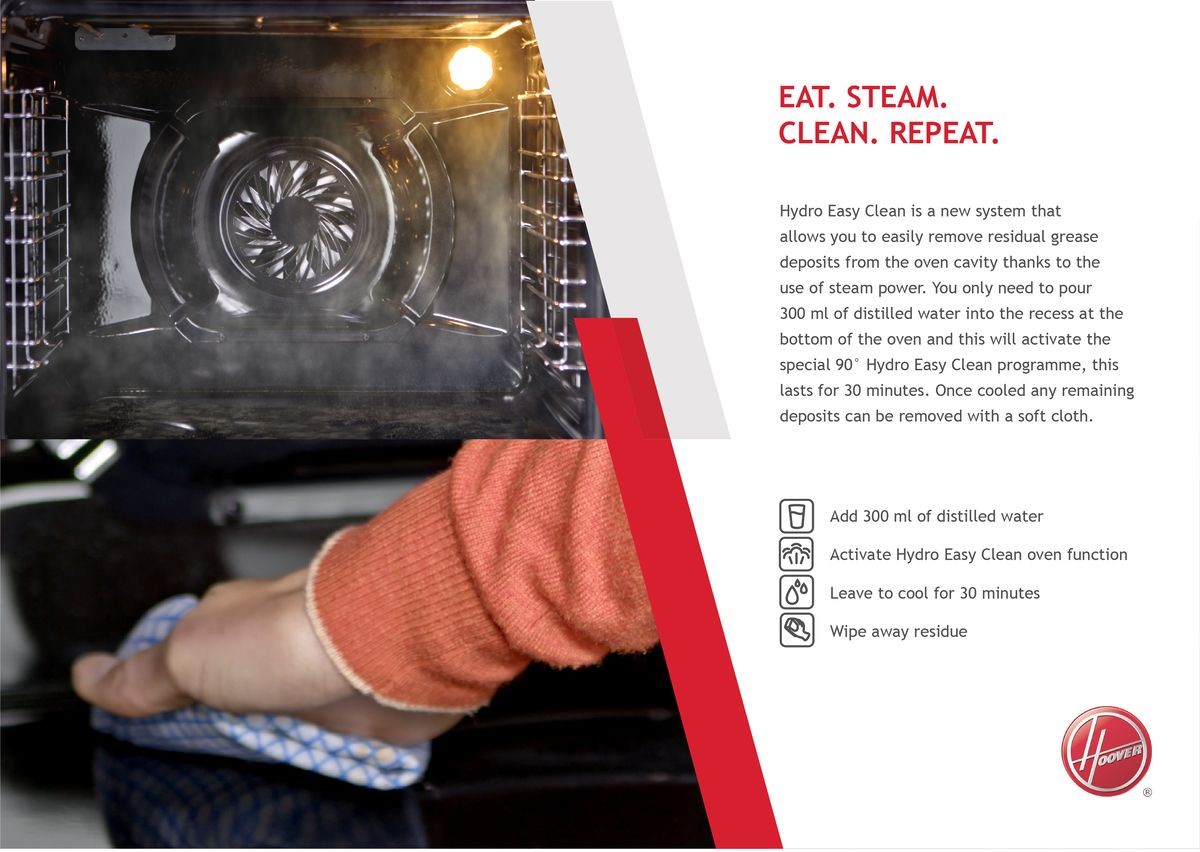 Indulge your inner chef with this built-in electric oven from Hoover. It has a large 65 litre capacity, giving you lots of room to get creative. It's multifunctional too, with different programmes for flexible cooking. If you enjoy sharing pizza with friends, then there's a handy pizza function to give every pepperoni base the perfect amount of crispness. You can even set the programmable timer to automatically turn off the oven when it's ready. And when you want the sparkle back in your oven, the Hydro Easy Clean function uses steam to soften burnt-on food, so all you have to do is wipe it with a cloth.
H-OVEN 300 - Effective cooking has a new shape thanks to upgraded dedicated functions and connectivity features. Moreover, a bold robustness is given by the knobs and handle together with linear and symmetric aesthetics that ensure a timeless look in your kitchen. Designed for a lifetime. Discover the essence of reliability.
HYDRO EASY CLEAN - Hydro Easy Clean is a new system to efficiently remove residual grease from the oven using steam power. You only need to fill the recess at the bottom of the oven with 300 ml of distilled water and activate the special 90° Hydro Easy Clean function, which only lasts 30 minutes. Once cooled down, you can remove any remaining dirt with a soft cloth.
DEFROST - A healthier method to defrost your food faster and without damaging its quality. The air blown by the fan will work uniformly in a few minutes.
NEW ENAMEL - The new enamel is designed to make the cleaning process more effective. It avoids food residue and grease sticking and burning inside the cavity while cooking.
Key Features
Hydrolytic assisted cleaning
A+ Energy Rating
Modern brushed Steel design
8 Functions
65L Capacity