Available in 3 stylish colour options, The Hisense RB327, available in white, silver and black, would make an eye-catching addition to any style conscious kitchen. But, it's not all about looks… There's a handy non-plumbed water dispenser on the front for perfectly chilled water on demand, control dial that gives you full control over the fridge's temperature, an efficient LED internal light, stylish wine rack and Total No Frost with Multi Air flow for even temperature distribution which means you never have to worry about defrosting your freezer ever again.
Key Features
Enjoy chilled water from the non-plumbed water dispenser
Easy access pull-out shelf in the freezer
251 Litres of usable space, 171 litres in the fridge and 80 litres in the freezer
Frost free so you never need to defrost ever again
50/50 Split with reversible door hinges so you can position the fridge freezer wherever you like
F Energy rating to save you money off your utility bills (262 kWh/year)
2 year warranty for peace of mind
Dimensions (mm): H1824 x W550 x D556
3 Fridge shelves, 1 fruit and veg drawer, 3 freezer drawers, 1 pull-out freezer shelf, 1 bottle rack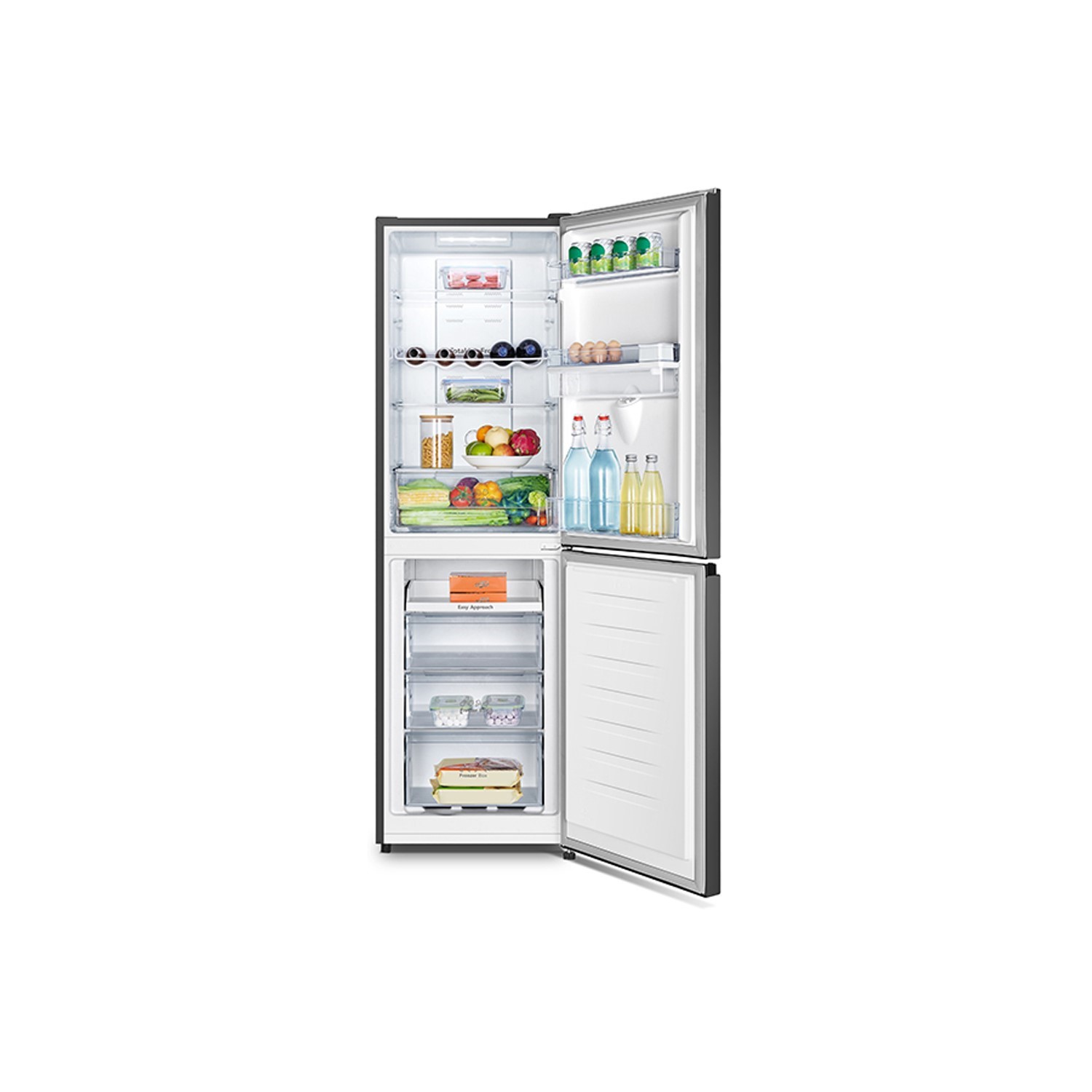 Total No Frost means no frost, anywhere – ever!
More advanced than ordinary frost-free, the innovative Total No Frost Technology from Hisense circulates cold air evenly throughout your fridge and freezer to prevent ice crystals from forming, so there's no need to ever manually defrost.
More advanced than ordinary frost-free
Intelligent and evenly distributed air system in both fridge & freezer.
No water or ice build up in fridge or freezer ever.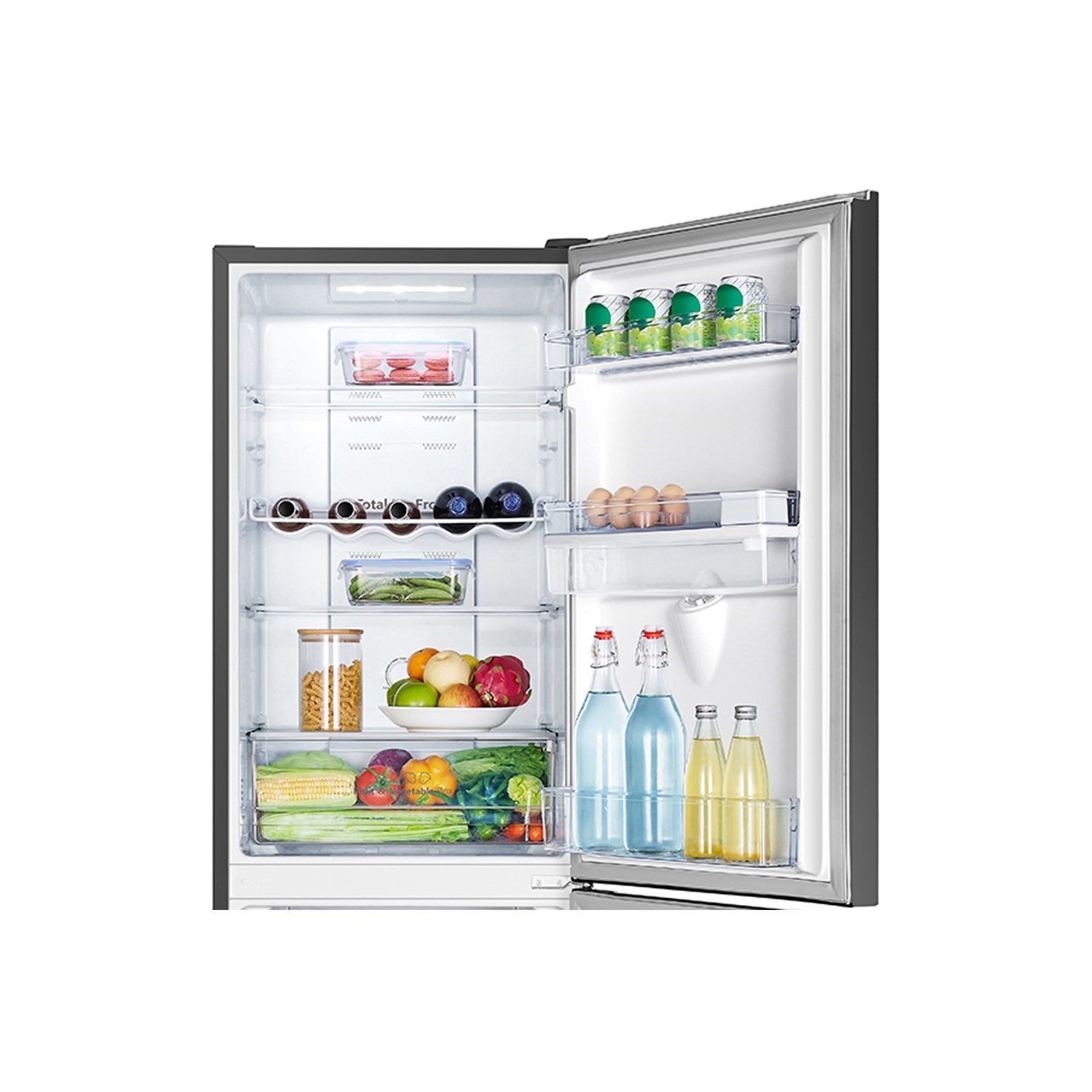 Perfectly chilled water, every time
Simply fill the internal reservoir with fresh water and get perfectly cooled water at the touch of a button with our built-in water dispenser.
Easily control the temperature of your appliance with the simple turn of a dial
Conveniently situated on the back panel of your fridge, the control dial allows you to easily control the temperature of your fridge.
Drawers that extend further for easy access
With an extra 100mm of opening space, organising and removing large items such as pizza boxes is effortless, even when the upper fridge door is closed.
Brighter and more efficient LED lighting
Brighter and more efficient than standard incandescent fridge bulbs, LED lighting allows you to see the contents of your fridge more clearly, while also saving energy.