Grade A2 - Average condition with visible light scuffs or dents


Warranty included
Enjoy the peace of mind that your product is covered with a guarantee on both parts and labour.

Fully working
Our expert engineers rigorously test and check every product to ensure everything functions as it should.

What's included
All accessories are included unless otherwise stated in the description below.

Limited stock
Our refurbished products sell out quickly, so be quick and get a fantastic product at a fraction of the new price.
GRADE A2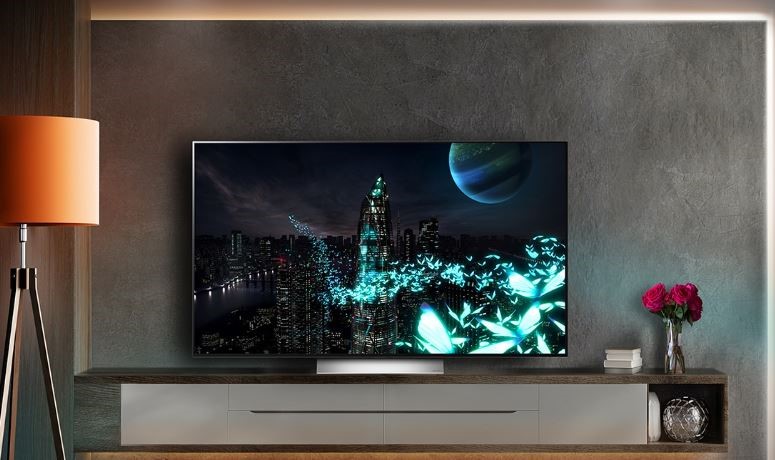 4K OLED Evo Technology
Discover LG's best OLED technology yet with the vivid beauty of OLED self-lit pixels that takes brightness to the next level for bolder and superior visuals. An unforgettable viewing experience.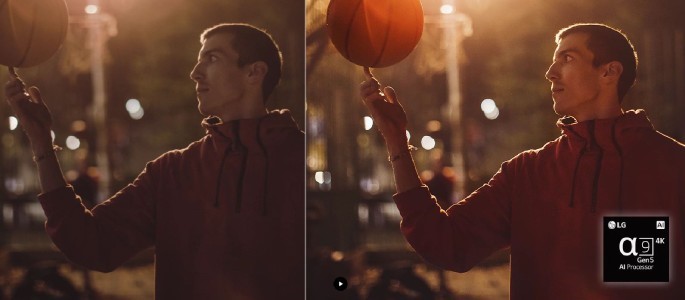 a9 Gen 5 AI Processor
The powerful and intelligent processor is the brains behind the beauty. It enhances objects in the foreground and background to add natural depth and makes colours spectacularly vivid whilst maintaining accuracy.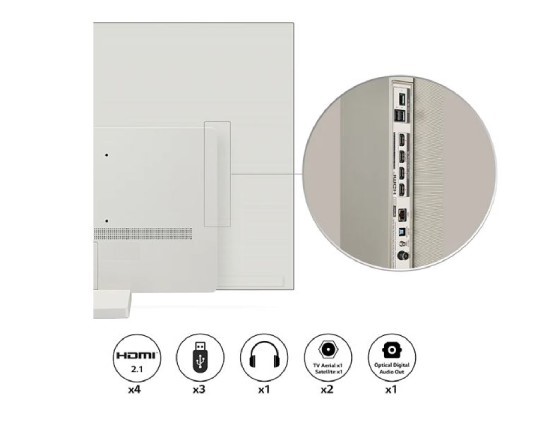 Great Gaming Features
The perfect partner for your next-gen gaming console with 4x HDMI 2.1 ports, 0.1ms response time, low-input lag and a game optimiser mode to allow you to stay ahead of the competition.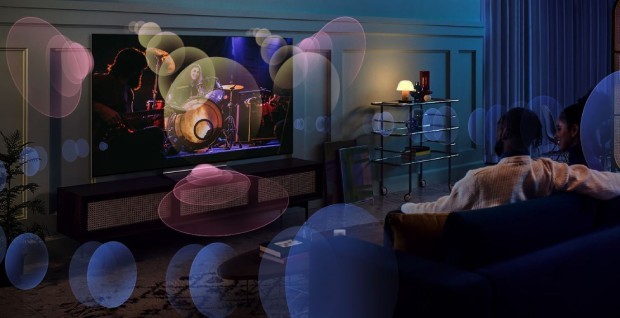 Immersive Surround Sound
Experience immersive sound that puts you in the scene with 2-channel audio that the a9 Gen 5 processor powers into 7.1.2 channel sound which will make you feel the action all around the room.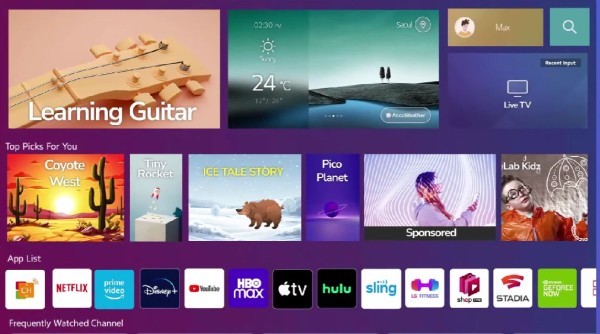 Smart Apps & Features with webOS
Easy to use, clever smart TV operating system that gives you recommendations based on what you like with voice activation options. A huge range of smart apps are available that include: Netflix, YouTube, Amazon Prime, Disney+ and many more.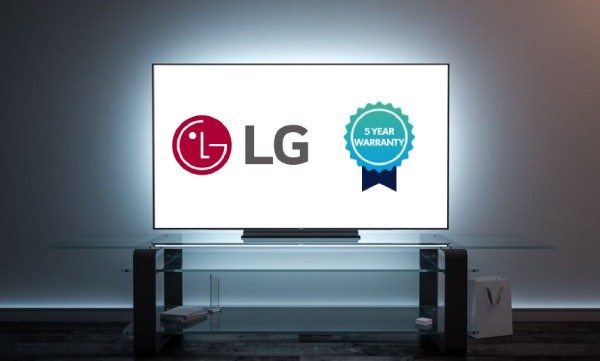 LG 4K SELF-LIT OLED evo for the most advanced OLED picture quality
Designed for an outstanding gaming, movie and sport viewing experience
HDMI 2.1 Spec, 1ms response time & low input lag for superfast gameplay
Dolby Vision IQ for true-to-life picture & Dolby Atmos for immersive sound
Smart platform with Freeview Play, Netflix, Disney+ and more

SELF-LIT OLED evo technology from LG
LG's self-lit OLED TV is the pinnacle of television technology. The screen's pixels are all self-lit, resulting in perfect contrast, 100 percent colour accuracy, and pixel-perfect details for the ultimate viewing experience. You get even more brightness and sharpness with the new OLED evo technology, which has a 9 Gen5 AI processor and Brightness Booster technology for true brilliance in content clarity. Everything is in 4K Ultra HD resolution.
9 Gen5 AI processor with 4K resolution
The LG OLED C2 is equipped with the latest 9 Gen5 AI processor 4K, which is capable of automatically identifying and optimising the material you're watching for the best possible picture and sound.
A thrilling gaming experience
The LG OLED C2 is an excellent match for next-generation consoles. With a 1ms response time and enhanced CPU speeds, you'll have a competitive advantage. HDMI 2.1, G-Sync, HFR (4K/120p), VRR, Game Optimiser, ALLM, eARC, and HGiG are all incorporated and ready to use right out of the box on the C2. Additionally, LG's webOS smart platform provides quick access to Twitch.
Fantastic cinematic experience
LG OLED brings the most immersive film experience to your living room. Filmmaker Mode, along with exceptionally sharp visuals, precise black levels, and crystal-clear sound, present movies just as the director intended. In addition, Dolby Vision IQ and Dolby Atmos bring breathtaking drama to any genre.
Platform with intelligence
The LG OLED C2 is powered by webOS, LG's smart platform that supports a wide range of the top streaming services, including Freeview Play, NOW, Netflix, Prime Video, Disney+, and more, while making browsing and searching for things to watch a breeze, even with hands-free voice control. The LG Magic Remote can be used to control the smart platform, and the LG C2 with built-in Google Assistant and Alexa can also be used to control your smart home.
Fantastic sporting experience
With unmatched picture quality at any viewing angle, remarkable visual accuracy, immersive sound, and the smoothest motion no matter how ferocious the action is, LG OLED C2 gives the entire intensity of the sports stadium experience to your house. The OLED C2 brings every element of the game into razor-sharp focus, ensuring that you don't miss a second of the action.
Innovative design
Extremely thin and light design houses exceptional technology and excellent viewing experiences. The LG C2 TV blends in beautifully with any room in your house.
Displaying eye comfort
Because of its flicker-free technology and verified low blue light levels, OLED technology provides