COMBAT MOULD, CONDENSATION & DAMP
Protect your health and home from the harmful effects of excess humidity with the latest version of our award winning 12L dehumidifier from electriQ - now with WiFi control! Suitable for flats and homes up to 3 bedrooms, this powerful yet incredibly energy efficient dehumidifier provides a cost effective solution in combating damp, mould and condensation. It works by removing excess moisture in the air which can encourage the growth of common allergens such as mould and bacteria. There's even a UV light, ioniser and active carbon filter to sterilise and deodorise your home further.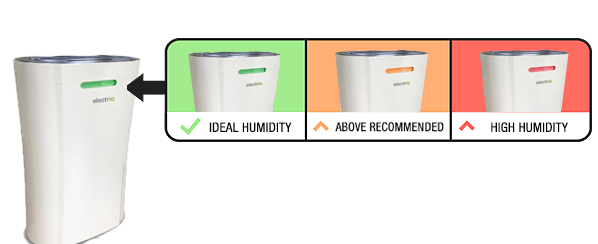 The dehumidifier features a clever light indicator to show the current level of humidity in your room, so you only have to look over to see what colour it is to know whether the humidity is too low, too high or just right. It's perfect for monitoring the humidity and adjusting the fan speed accordingly to help save on energy usage.
CONTROL USING YOUR SMARTPHONE
What's really impressive though it that you can take control of all the dehumidifier functions from anywhere, at any time, using your smartphone. Simply connect the dehumidifier to your home WiFi, download the app on your smartphone and away you go.
The app is really simple to use and offers advanced scheduling and a choice of six pre-defined modes including laundry, air purifier, child and a dedicated night mode which runs quietly without the humidity indicator light switched on.
You can quickly share access to the app with others via QR code on email and social media sites, and even operate multiple dehumidifiers at a time, which makes it perfect for commercial use in holiday homes, rented accommodation, property development, etc.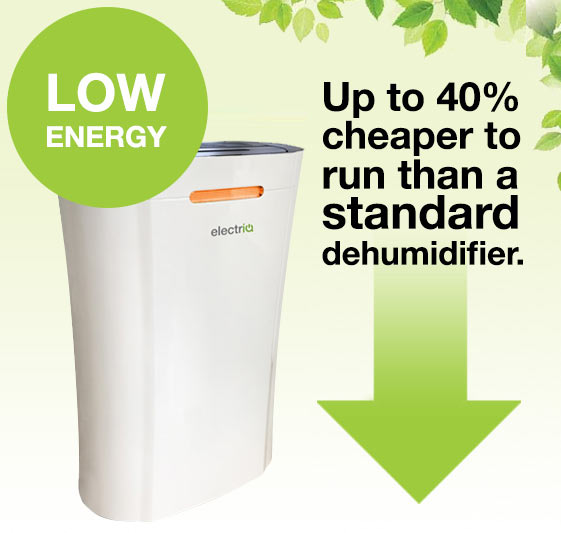 EFFICIENT PERFORMANCE
This efficient dehumidifier is engineered with some very clever technology that's designed to run up to 40% cheaper in running costs compared with standard dehumidifiers. There's also a timer function that can be set to automatically switch on/off at a convenient time - so you can have it run while you're sleeping, at work, or at an off peak electricity period to further reduce operating costs.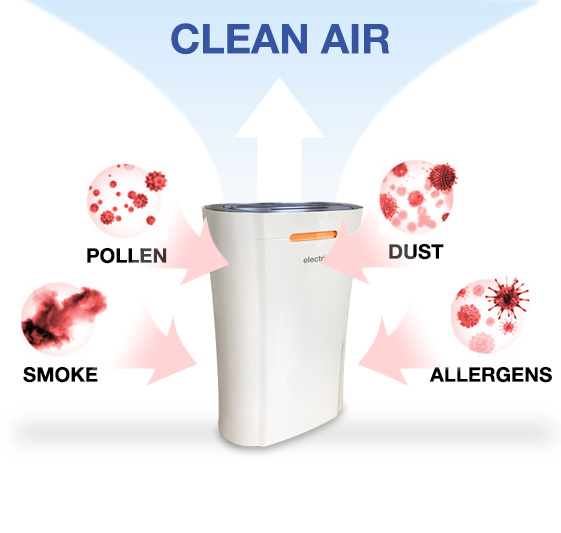 BREATHE A SIGH OF RELIEF
As the seasons change, so does the air quality in your home. Thankfully, the dehumidifier features an advanced air purifier function with plasma Ionizer and UV sterilisation to ensure you breathe clean, healthy air all year long. The dehumidifiers built-in air purifier is designed to remove any microscopic allergens such as dust mites, pollen, mould and bacteria that may cause breathing difficulties.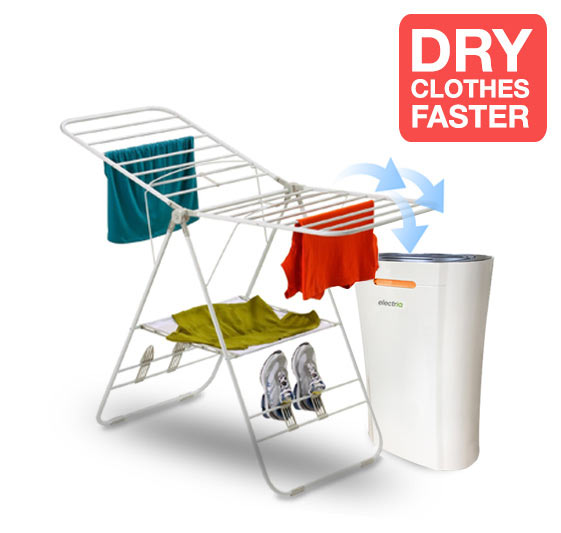 LAUNDRY MODE
If you're finding it difficult to dry laundry outside due to the rain, then you'll be pleased to hear that dehumidifier comes with a handy laundry mode setting that significantly reduces the drying time of damp laundry indoors. This clever little feature will also benefit your heating bills too because you won't have to keep your heating on long to dry your clothes.