COMBAT MOULD, CONDENSATION & DAMP
Protect your health and home from the harmful effects of excess humidity with this low energy 12L dehumidifier from electriQ. Suitable for flats and homes up to 3 bedrooms, this powerful yet incredibly energy efficient dehumidifier provides a cost effective solution in combating damp, mould and condensation. It works by removing excess moisture in the air which can encourage the growth of common allergens such as mould and bacteria.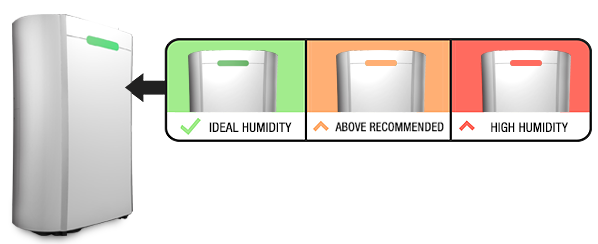 The CD12P features a clever light indicator to show the current level of humidity in your room. As the humidity level reduces, the light on front of the unit changes colour from Red to Orange to Green. Its perfect for monitoring the humidity and adjusting the fan speed accordingly to help save on energy usage.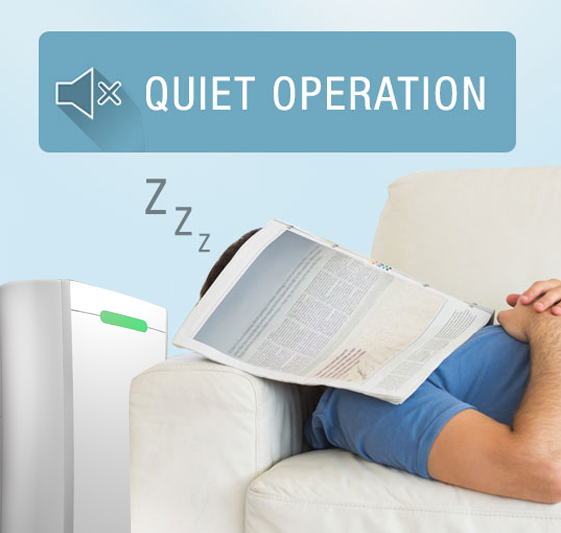 EFFICIENT PERFORMANCE
This efficient dehumidifier is perfect for using at night when sleeping thanks to its low noise level. There's also a timer function that can be set to automatically switch on/off at a convenient time - so you can have it run while you're sleeping, at work, or at an off peak electricity period to futher reduce operating costs.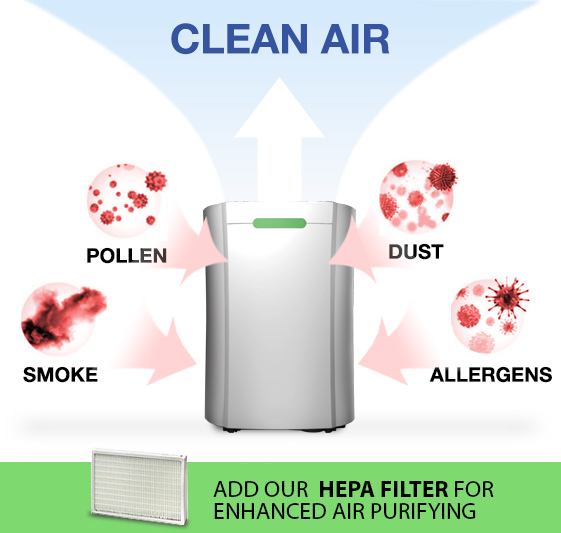 BREATHE A SIGH OF RELIEF
This model comes supplied with an active carbon filter to keep that musky smell of mold and mildew at bay. Theres also enough room in the unit to add an optional HEPA filter, to trap dust mites, pollen and other nasty things from the air with 99.97% efficiency! Its perfect for those who suffer from asthma or allergies.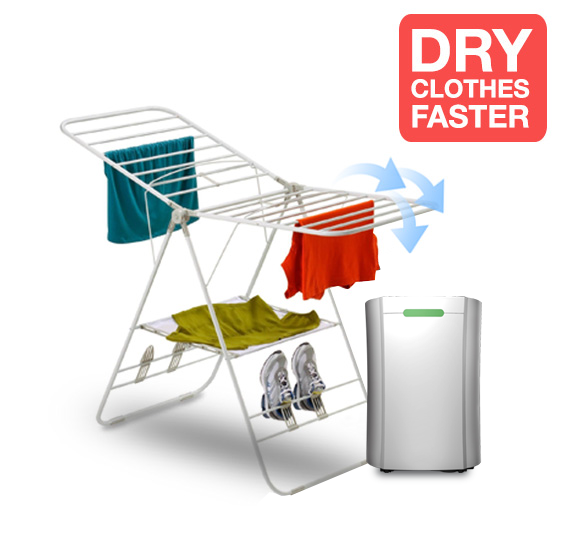 LAUNDRY MODE
If you're finding it difficult to dry laundry outside due to the rain, then you'll be pleased to hear that the CD12P comes with a handy laundry mode setting that significantly reduces the drying time of damp laundry indoors. This clever little feature will also benefit your heating bills too because you wont have to keep your heating on long to dry your clothes.