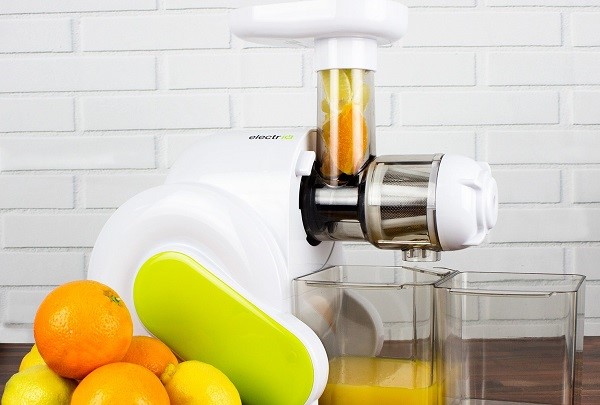 Slower spin speed to retain healthy nutrients
Why should you juice? By making your own juice you can experiment with flavours, use the freshest ingredients and you'll always know what's in the results. And that's where the electriQ Slow Masticating Juicer comes in. What's so special about slow juicers? It's all about speed. Unlike other juicers, this model has been designed to help you get as much juice out of your ingredients as possible, producing hardly any waste. Whatever combination you decide to put together, you're sure to enjoy results that are packed with flavour, vitamins and nutrients. This horizontal juicer uses low speed auger masticating technology to slowly crush and squeeze your ingredients to produce a nutritious juice. With a spin speed of just 80rpm, there's no friction created which could kill healthy nutrients, ensuring all of the goodness is retained. And, by producing less waste, you're guaranteed a higher juice yield so you'll have more to enjoy!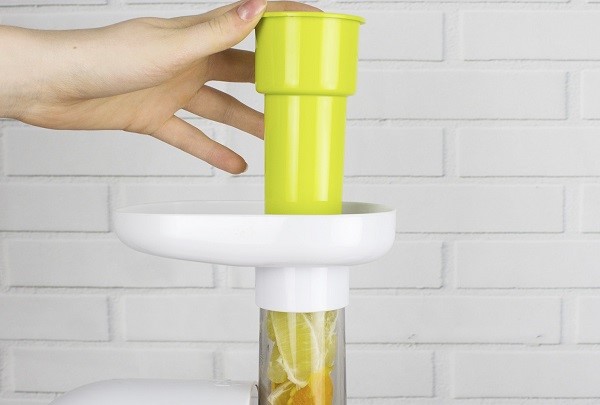 Ideal for leafy greens, fruits, wheatgrass and even nut milks
Whether you're a fan of the classic orange juice or fancy trying your hand at something more adventurous, this juicer is perfect for you, juicing much more than just fruit and vegetables. Its horizontal design means it'll take wheatgrass and other leafy greens in its stride, producing less froth than some juicers, so you'll spend less time straining the results. It's perfect for making your own nut or soy milk too, giving you the confidence there's no nasty preservatives in the results! It's really easy to take apart and put back together, which makes cleaning a doddle and, thanks to its slow operation, it's really quiet even when tackling a tougher ingredient. There's also a handy reverse function which is ideal if anything gets stuck inside, while a large container collects any waste ready to be thrown away or reused. The large juice container features an easy pour lip so you can serve your juice straight away.


Key features
Suitable for all fruits, vegetables, wheatgrass and nut milk
Delicious and nutritious results
Quiet and energy efficient
Slower spin speed for less friction to retain healthy nutrients
Really high juicing yield, so you'll get more from your ingredients with less waste
By making your own nut and soy milk, you can avoid preservatives and other additives found in shop bought
Low power 150 watts DC motor that spins at only 80 RPM ensuring fruits and vegetable are mechanically pressed without adding friction heat, preventing juice oxidation
It'll even juice leafy greens such as wheatgrass, with less foam and therefore straining
Reverse gear
Easy clean design
Super strong auger and juicing screen
BPA free plastics
Recipe and nutrition guide included
Waste and juice tanks included
H 34.8 x W 17.7 x D 33 cm
Juice tank capacity: 1L
Waste tank capacity: 1L
What's in the box?
1 x Juicer
1 x Instruction manual
1 x Juice tank
1 x Pulp tank
1 x Cleaning brush
1-year warranty