There's no plumbing required with this modern designer radiator, which means installation is quick and straightforward. Simply mount it on the wall and plug it in. It features a digital thermostat for quick adjustments and can also be controlled via the intuitive Tuya app. Perfect on those noticeably cooler days; turn your radiator on with the touch of a button, ready for your arrival.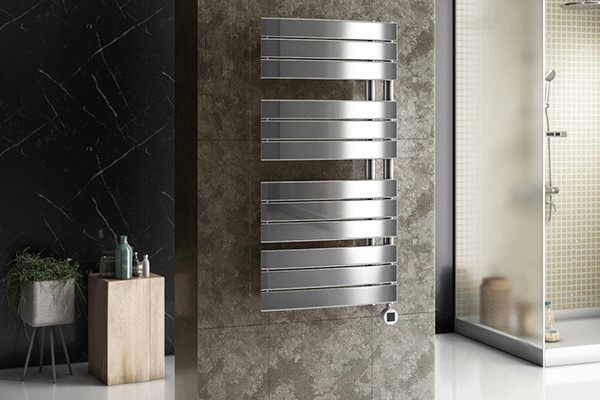 Cut those energy bills
Cheaper to run than your gas central heating, this radiator heats your room rather than your entire home. It's even prefilled with a quick heating fluid making it much more efficient. You can also create timed schedules to suit your daily routine - heat your bedroom when you awake then your bathroom for when you're bathing or getting ready. Add more radiators to heat each room on demand and control them via the Tuya app.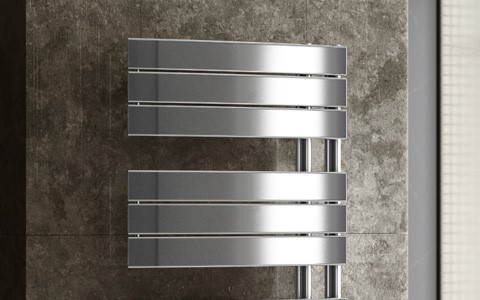 Modern design
Efficient and great-looking, this radiator has a stunning finish that adds style to any bathroom or utility space. Featuring twelve cross bars, its compact design delivers plenty of heat. It's perfect for warming or drying your towels.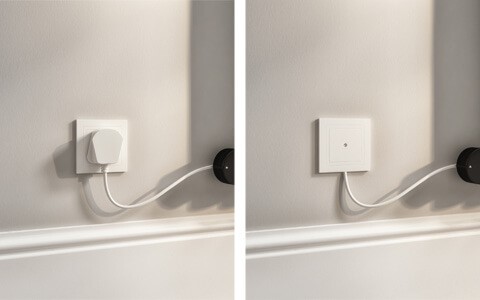 Easy to install
Installing this radiator couldn't be easier. There's no need for a pricy plumber, simply fit the element, wall mount and plug it in, and you're good to go. You can also hardwire for a more permanent installation. Its IPX4 bathroom safe rating makes it suitable for any room.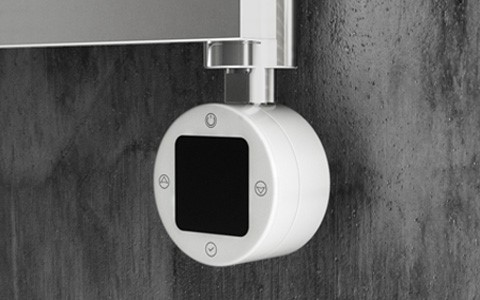 Quick adjustments
The built-in touchscreen digital thermostat allows you to make quick adjustments to the temperature or even turn the radiator on or off – ideal if there's a sudden nip in the air.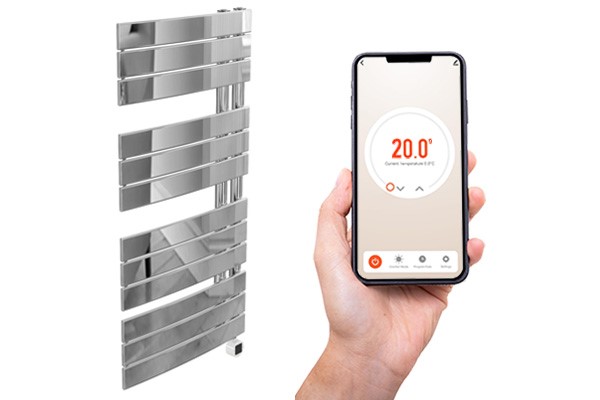 Smart control
Gone are the days of waking up or returning to a cold house. That's what makes this radiator a smart choice. With Wi-Fi connectivity, you're in control wherever you are. Simply download the Tuya app and enjoy complete control of your radiators anytime from your phone. Control it using your voice to change the temperature, cancel or boost your heating from your Alexa Echo or Google Home.
Key features
Dimensions: H 108 x W 50 x D 6.5 cm
Weight: 22.3kg
Bars: 12
Waterproof rating: IPX4
Prefilled: Yes, with antifreeze and thermodynamic fluid
Finish: Chrome
Material: Mild steel
Colour: Silver
Installation: 13 amp plug (supplied) or hardwired
Cable length: 1.2m
Maximum wattage: 0.4kW
Warranty: 5 years electrical / 10 years radiator
Supplied with fixtures and tools needed for easy DIY installation
Please note: The digital thermostat has been installed on the left; however, it can be changed to the right if you prefer (as per images). Please read the manual for instructions on moving the thermostat's positioning.