The built-in oven with added steam: achieve delicious baking results thanks to hot-air steam heating mode.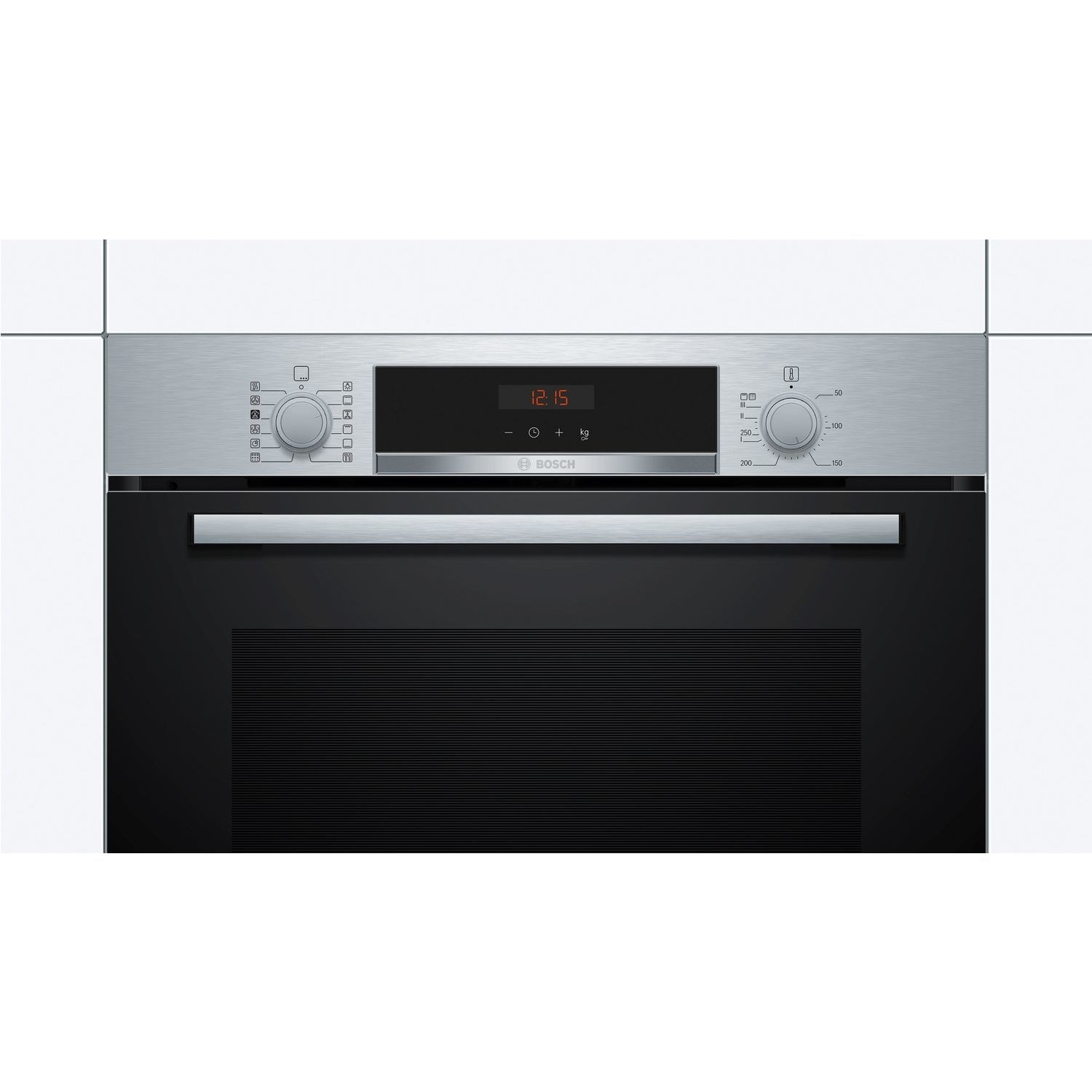 AutoPilot 10 Automatic cooking made easy
With AutoPilot 10 you can cook your meal to perfection. Set one of 10 automatic cooking programs in the display menu, add the weight of the dish, and press "Start". AutoPilot then takes over and determines the cooking mode, temperature, and cooking duration. It even switches off the program towards the end of the cooking time. As some dishes with AutoPilot require the use of ovenware with a lid, the interior walls also stay clean. Cooking couldn't be simpler.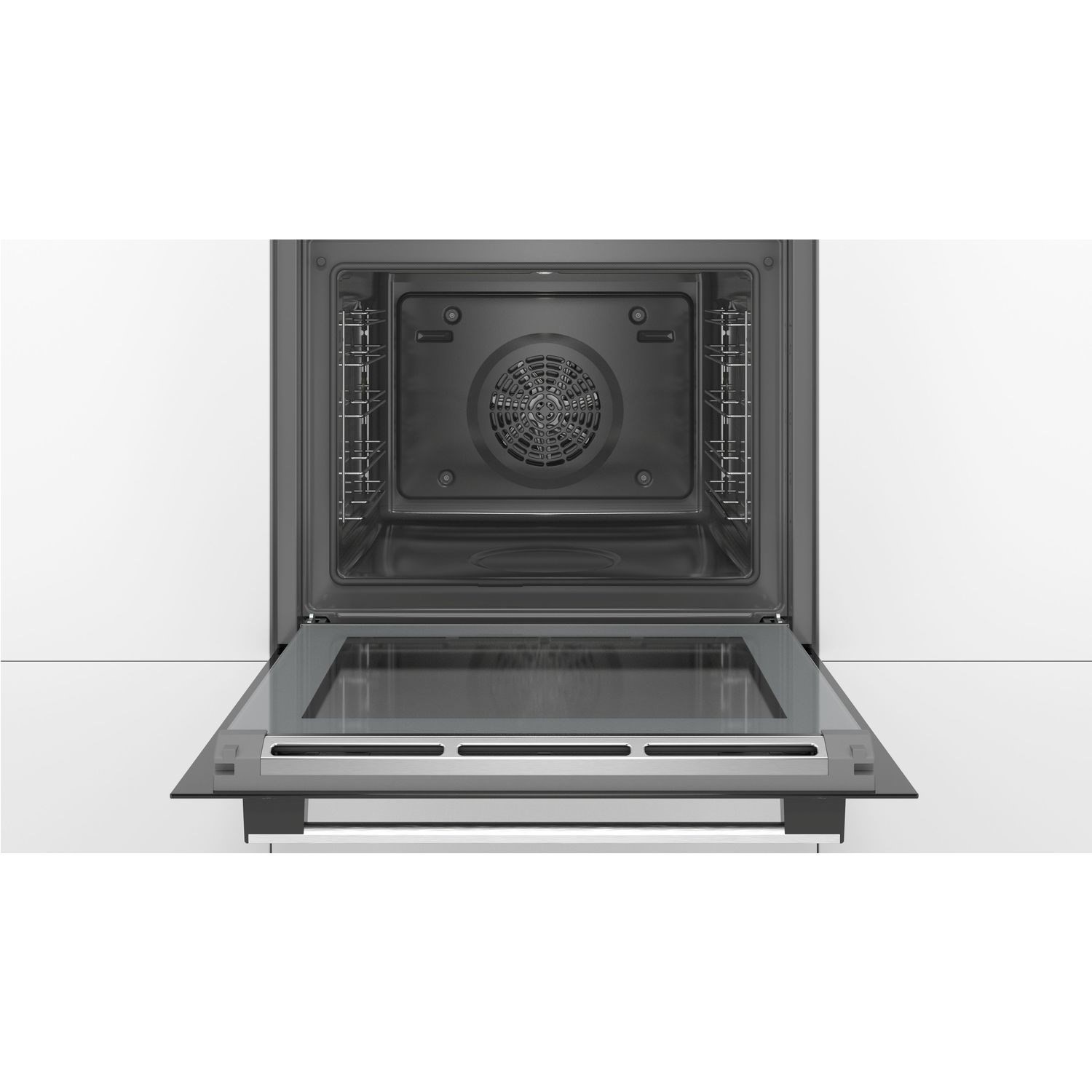 Pyrolytic self-cleaning Let your oven do the cleaning - Cleaning the oven by hand can be both exhausting and time-consuming. Our pyrolytic self-cleaning ovens let you say goodbye to this unpopular chore once and for all. Just select the feature, press "Start" and, depending on the degree of soiling, your oven heats up to 480°C, burning away grease or food residue – no chemicals needed. Once the oven has cooled down, simply wipe out the bit of ash and you're done. So you can enjoy more time savouring the results and less time cleaning up.
Cleaning Assistance - Easy cleaning in between
Your oven is just lightly soiled and you want to clean it quickly? Just place approximately 400ml of water and a drop of washing-up liquid in the base pan and then set the appropriate heating mode (bottom heat), temperature (80°C), and duration (4 minutes). The environmentally friendly cleaning system softens baked-on residues so you can just wipe it down, for fast and uncomplicated oven cleaning.
Slim-sized universal pan ideal for cooking dish variants
The slim-sized universal pans are perfect when cooking two variants of the same dish or smaller quantities of food. Thanks to their compact size, the pans can easily be cleaned in the dishwasher and also fit nicely in Bosch fridges for cooling pre and post-cooking.
Key features
AutoPilot 10: every dish is a perfect success thanks to 10 pre-set automatic programmes
Red LED display control: easy-to-use thanks to the time functions
Pop-out controls: Make the front of the oven easy to clean and give it a sleek look
Pyrolytic self-cleaning: Automatically cleans the oven, just wipe out the ash
Cleaning Assistance: less cleaning effort thanks to the new cleaning option, which can be especially used for cleaning of light soiling
Water bowl with a volume of 250 ml
Cavity volume: 71-litre capacity
Dimensions (mm): H595 x W594 x D548