Product Information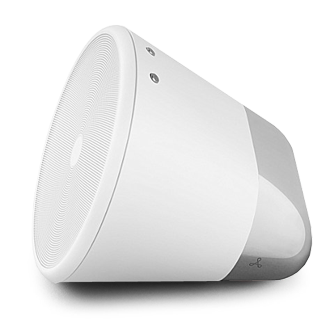 Meet the Cone - Aether's premium and powerful Bluetooth/Wi-Fi speaker that's distinctively designed to fill your home with incredible sound and stlye. Stream your favourite tunes wirelessly for up to 8 hours from a Bluetooth® enabled device and enjoy music anywhere. Plus, the Cone supports Spotify Connect, which brings similar functionality to Bluetooth streaming but with higher sound quality, longer connectivity range and interruption-free playback even when making or receiving calls.
FROM £300 TO £39....HOW?
Retailing for £300, the Aether Cone was initially launched as an intelligent, portable speaker that functioned heavily on the streaming audio service Rdio. Unfortunately, in November 2015, the Rdio service closed its doors and in turn forced Aether to follow suit, but not before giving the Cone a final update - changing its functionality to work as a Bluetooth/WiFi speaker and enabling Spotify Connect. We therefore purchased the last remaining stock of this top quality speaker and reduced the price from £300 to £39. At this low price, you'll be hard done by to find anything that even comes close to the build and sound quality of the Cone. Plus, it's exclusive to us!
FULL STREAM AHEAD
Use your Bluetooth compatible device to stream your favourite tunes wirelessly from popular music services like Apple Music, Deezer, Prime music, Spotify or even just the music stored on your device! And for all you Spotify Premium subscribers, you'll be pleased to hear that the cone speaker offers Spotify Connect which lets you stream music from Spotify directly, so you can still use you smart device for calls or videos without interrupting your music. It also means you can enjoy effortless control of your music from any room of your house using your smart device as a remote.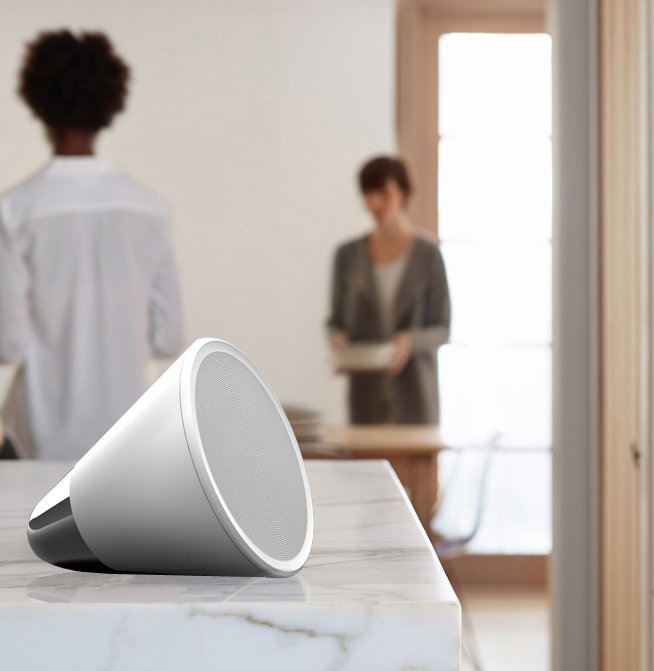 Cone's unique profile is great for acoustics. It delivers impressively rich, detailed audio through a 3 Inch woofer and 20-watt amplifier that envelop your ears and immerse you in your music. We'd even liken the sound experience to that of a Sonos or Bose speaker. It's that good.

The Cone is completely wireless and features a built-in battery that offers up to 8 hours of continuous playtime, so you can take it with you wherever you go, in or outside of your home.

As you may expect, Cone also supports AirPlay and Bluetooth connectivity, so you can stream music wireless from your smartphone devices even when WI-Fi isn't available.
PREMIUM DESIGN
The Aether Cone truly is a thing of engineering beauty. Crafted using the highest quality materials, this portable speaker boasts a design that's every bit as exceptional as it sounds. The unique megaphone-like shape offers an eye catching twist on form and function that's beautiful even when it's switched off. It's every bit as special as you'd expect from a £300 speaker, but at a fraction of the price.
The Aether Cone speaker isn't littered in buttons or switches, nor does it bear an over-complicated touchscreen. Instead, the Cone features an elegantly simple front ring interface, a central touch pad and volume button that lets you take control of your music with just the tap of a button or a turn of the dial.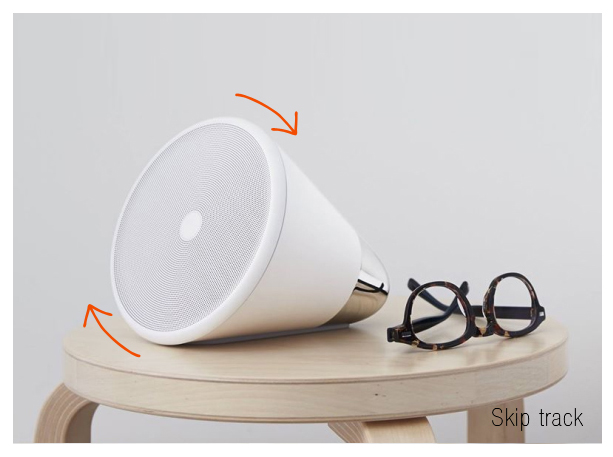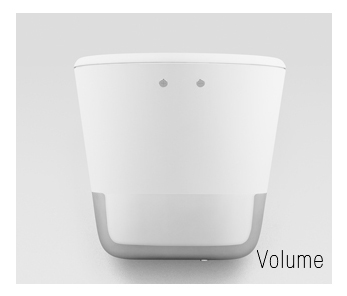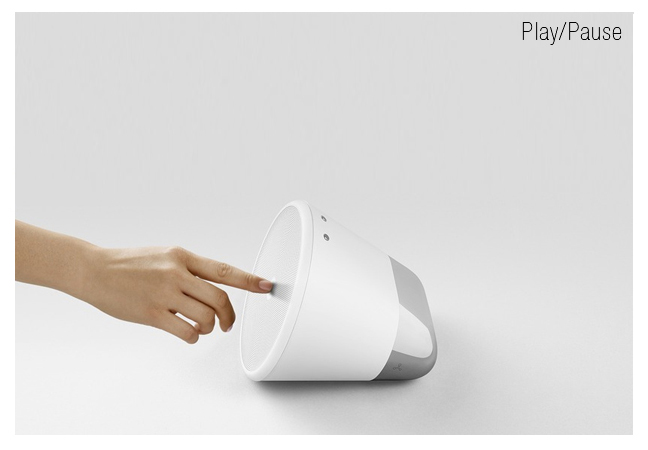 VOLUME: The two metal buttons on the top control the volume.
PLAY/PAUSE: The central touch pad controls your music, tap once to pause and again to resume play.
CHANGE TRACK: To skip to a song, simply turn the dial a notch until you feel it fall into place with a soft yet satisfying magnetic snap.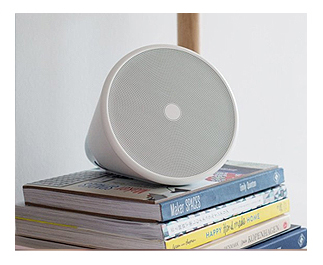 Features:
Feels and sounds like a £300 speaker! Just check the reviews!
World Exclusive - Our very best deal this YEAR
Pre-Installed with new firmware means this is an all new Aether Cone
Compatible with Bluetooth, Airplay, Allcast & Spotify Connect
Incredible looks & stunning build quality
Truly fantastic sound quality!
Up to 8 hours battery life

Download Instruction Manual