Product Information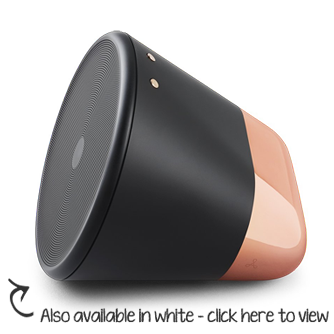 The Aether Cone is a high end WiFi and Bluetooth speaker system which lets you play music from smartphones, tablets, laptops and more using Bluetooth and WiFi airplay. You can use all your favourite streaming services like Spotify, Deezer and Apple Music or just the music stored on your device. It's also Spotify Connect compatible - so even if you need to take a call or go out of WiFi range, your music will keep playing thanks to the speakers' direct connection to Spotify! With its rechargeable battery you can take it anywhere as well - room to room or out and about with you.
FROM £300 TO £39...HOW?
When the Cone was originally released a few years ago it retailed for £300. Aether made a deal with streaming service RDIO for exclusivity on the device, promising features like voice command and intelligent playlists. Unfortunately, in November 2015, RDIO streaming service shut down. Due to the deal with RDIO, Aether was also forced to close, but not before giving the Cone a final update, changing its functionality and exclusive RDIO playback to work as a Bluetooth and WiFi Airplay speaker and enabling Spotify Connect. We have bought all remaining stock of the Cone and slashed the price from £300 to just £39, meaning you literally will not be able to find a speaker of this quality or sound for anything near this price.
Using Spotify Connect you can easily play music using your smart device as the remote. With a direct Spotify connection, you can play music straight and still use you smart device for calls or videos without interrupting your music, even if your smart device goes out of WiFi range the cone will keep playing, thanks to its direct connection to Spotify over WiFi!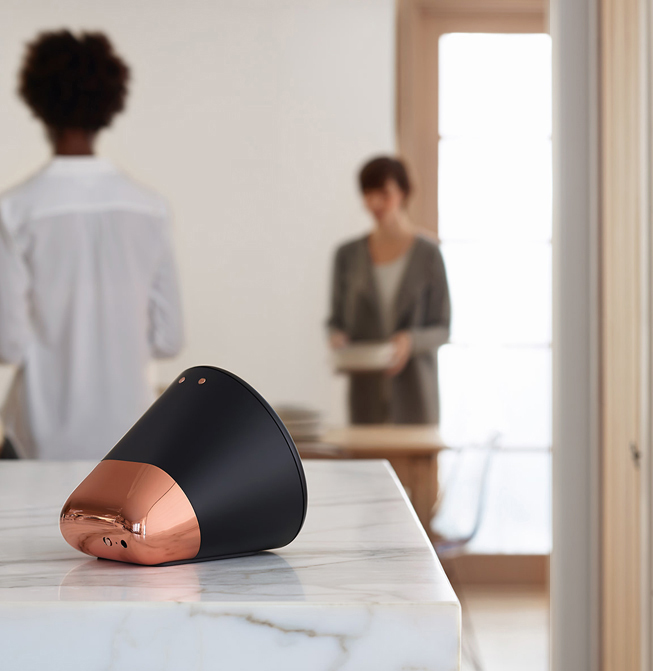 The Cone isn't just good looking; it also offers fantastic sound quality. It delivers impressively rich, detailed audio through a 3 Inch woofer and 20-watt amplifier.

The Cone is completely wireless and features a built-in battery that offers up to 8 hours of continuous playtime, so you can take it with you wherever you go, in or outside of your home.

As you may expect, Cone also supports AirPlay and Bluetooth connectivity, so you can stream music wireless from your smartphone devices even when WI-Fi isn't available.
PREMIUM DESIGN
It's easy to compare the Cone to brands like Sonos and Bose with its clean, modern design. It's also easy to compare the sound quality to top brands as well, because whilst the Cone may be a fraction of the price it really holds its own in terms of sound quality vs models that literally cost 5 times as much. Crafted using the highest quality materials, the unique shape offers an eye catching twist on form and function that's beautiful even when switched off.
The Cone keeps it simple; featuring only 4 buttons that let you control your music; a simple front ring, central touch pad and volume buttons that let you take control of your music with just a tap or a turn.
Set up and connecting is a breeze too, in our tests we were able to connect over Bluetooth and be playing our tunes in less than 30 seconds, no waiting around or spending hours trying to get it working, but that's what you'd expect from a £300 speaker, isn't it? The difference is, you're only paying £39!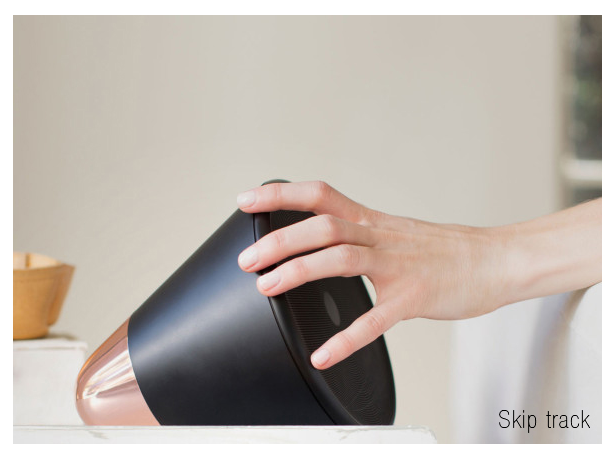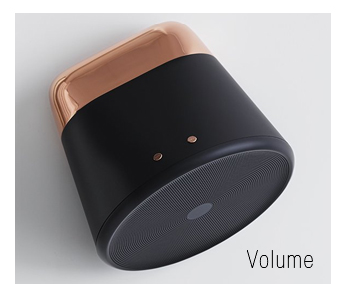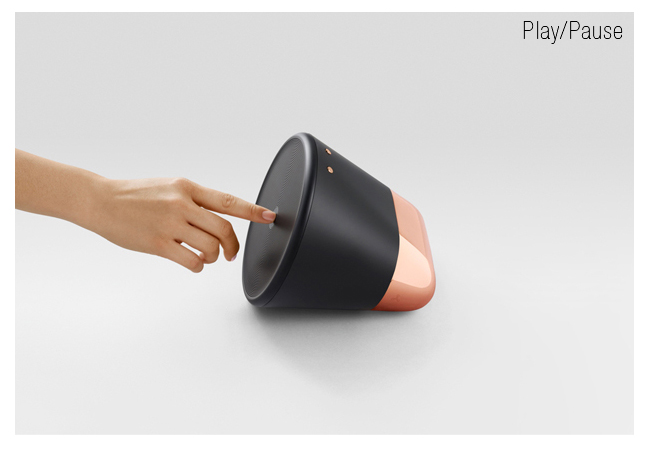 VOLUME:The two metal buttons on the top control the volume.
PLAY/PAUSE: The central touch pad controls your music, tap once to pause and again to resume play.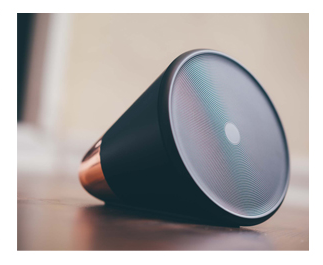 Features:
Feels and sounds like a £300 speaker! Just check the reviews!
World Exclusive - Our very best deal this YEAR
Pre-Installed with new firmware means this is an all new Aether Cone
Compatible with Bluetooth, Airplay, Allcast & Spotify Connect
Incredible looks & stunning build quality
Truly fantastic sound quality!
Up to 8 hours battery life

Download Instruction Manual