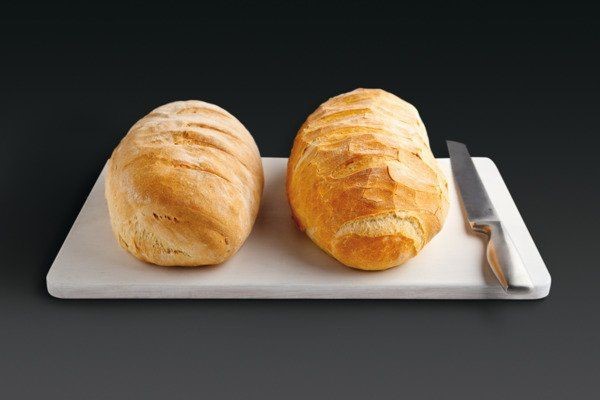 Add steam for crispier baking
In addition to all your standard oven functions, the PlusSteam button in this SteamBake oven adds steam at the beginning of the baking process. The steam cooking keeps the dough moist on the surface to create a golden color and tasty crust, while the heart stays soft and tender. In addition to baking crispy and tasty breads, muffins and pies - your roasted chicken, grilled spare ribs and lasagna will get equally delicious and even cooking results.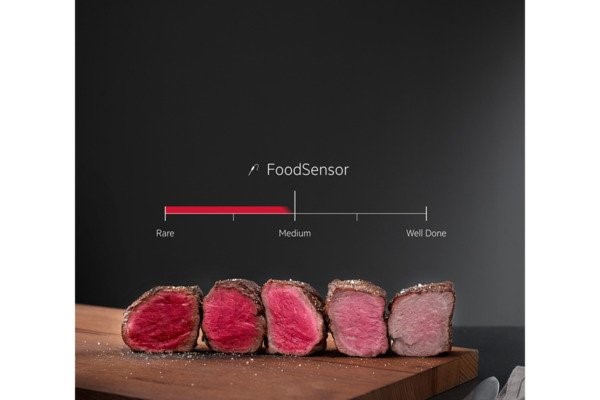 Cook to taste, every time
By precisely measuring the core temperature of your food, the Food Sensor lets you know when your rare, medium or well done meat is ready. As well as cooking fish and vegetables just the way you like them.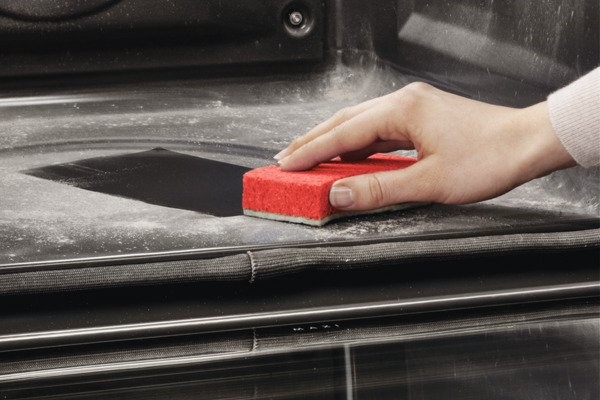 Make cleaning effortless with pyrolytic cleaning
With one touch of the Pyrolytic cleaning function, dirt, grease and food residue in the oven is converted into ash that you can easily wipe off with a damp cloth.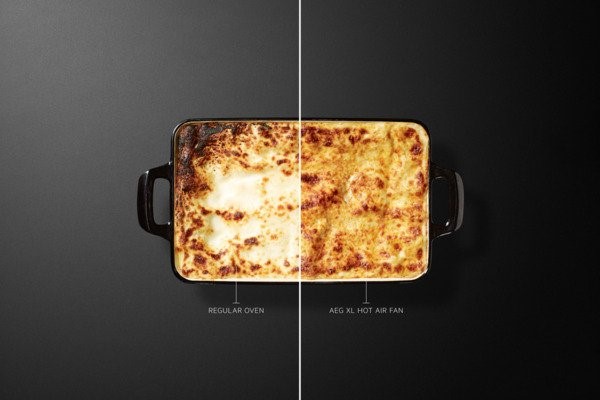 Cooked evenly everywhere
With this oven, using energy efficiently also means cooking efficiently. It has a new convection system called Hot Air, which ensures hot air circulates evenly throughout the oven cavity. The result is that the oven heats up faster and cooking temperatures can be reduced by up to 20%, saving you both time and energy.
Absolute accuracy, every time - The clean glass display with touch buttons gives you even more control over your cooking. The timer is activated by entering start/stop through the LCD screen. Meaning you can expect absolute accuracy - even if you momentarily step away from your oven.
SPECIFICATION
71 litre oven capacity: More room for your cooking thanks to its large oven capacity
Isofront® Plus quadruple glazed door: Isofront® plus quadruple glazed door. Multi-layered glass panes, with heat reflective coating to keep the heat in the oven.
Fan controlled defrosting: Suitable for delicate items such as cream cakes, this light defrost circulates room temperature air around the food slowly, defrosting it hygienically in less than 1/2 the time!
LED digital display: Clear information at a glance with the LED display
Base heat finishing: Heat from the bottom element only. Perfect for reheating pies and pastries as it keeps the pastry crisp. It can also be used on warm plates.
Food probe: The electronic food probe takes the guesswork out of cooking. Once the selected internal temperature has been reached the oven will automatically switch off, ensuring perfect cooking results.
Child lock for added safety: Oven controls can be locked to prevent misuse, providing safety and peace of mind.
'A+' energy class
PERFORMANCE
Cleaning: Pyrolytic
Temperature range: 30°C - 300°C
Cavity size: 71L
INSTALLATION
Dimensions (HxWxD): 594x595x567mm
Cut Out Dimensions (HxWxD): 590x560x550mm
Required Fuse: 16A
Colour: Stainless Steel with antifingerprint coating
ENERGY
Total electricity loading, W: 3200
Frequency: 50
Energy class: A+
Energy consumption, conventional mode, kWh per cycle: 1.09