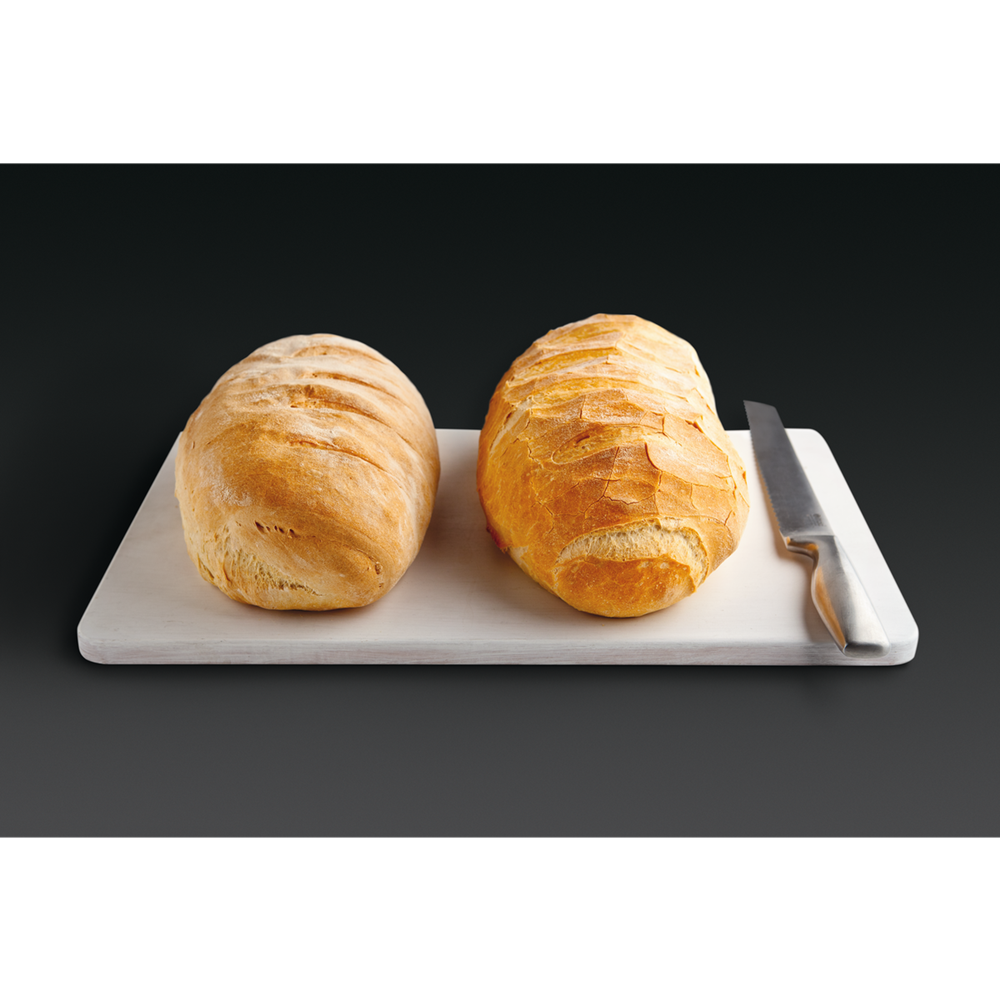 Add steam for crispier baking
In addition to all your standard oven functions, the PlusSteam button in this SteamBake oven adds steam at the beginning of the baking process. The steam cooking keeps the dough moist on the surface to create a golden color and tasty crust, while the heart stays soft and tender. In addition to baking crispy and tasty loaves of bread, muffins, and pies - your roasted chicken, grilled spare ribs, and lasagna will get equally delicious and even cooking results.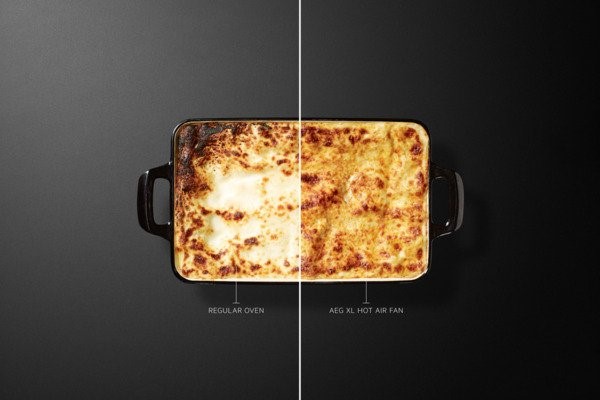 Cooked evenly everywhere
With this oven, using energy efficiently also means cooking efficiently. It has a new convection system called Hot Air, which ensures hot air circulates evenly throughout the oven cavity. The result is that the oven heats up faster and cooking temperatures can be reduced by up to 20%, saving you both time and energy.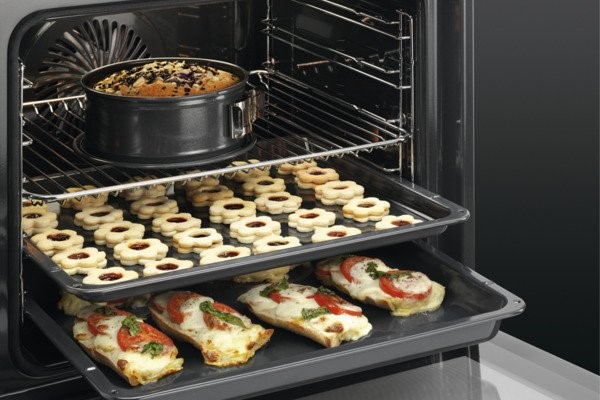 Cook more at the same time and still get a perfect result
The additional heating ring in our oven ensures your dishes are evenly cooked – even when loaded with up to three trays – for corner-to-corner deliciousness. Sure to make each portion as perfect as the last.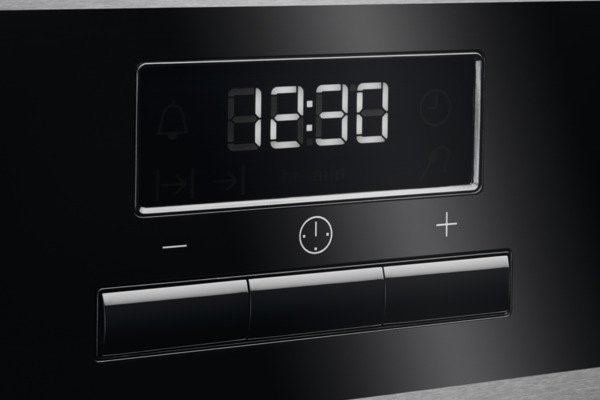 At a glance overview of the status of your dish
The timer display provides an at-a-glance overview of the status of your dish. Its clear screen enables you to set an alarm, check directly on the time remaining before your dish is ready, and adjust the timer with accuracy and precision.
Further details
Key Features
The 71L oven capacity is perfect for families and baking
Nine cooking functions help you achieve top results
Hot Air technology ensures even heat distribution
SteamBake delivers crispier bakes and healthier meals
Steam cleaning helps you to keep your oven fresh
Isofront® plus triple glazed door: Isofront® plus triple glazed door. Multi-layered glass panes, with heat-reflective coating to keep the heat in the oven
Fan-controlled defrosting: Suitable for delicate items such as cream cakes, this light defrost circulates room temperature air around the food slowly, defrosting it hygienically in less than 1/2 the time!
LED digital display
Conventional cooking: Heat from the top and bottom elements provide traditional cooking with zones heat. Ideal for baking bread and cakes, as the oven becomes hotter at the top
Base heat finishing: Heat from the bottom element only. Perfect for reheating pies and pastries as it keeps the pastry crisp. It can also be used on warm plates
Anti-fingerprint coating to prevent unsightly finger marks
Designed with accessibility in mind; the trays can be inserted quickly and smoothly into the racks.
Check on the progress of your dish using the timer display. It gives you an at a glance overview of the status of the cooking process
2 year warranty for peace of mind