Product Information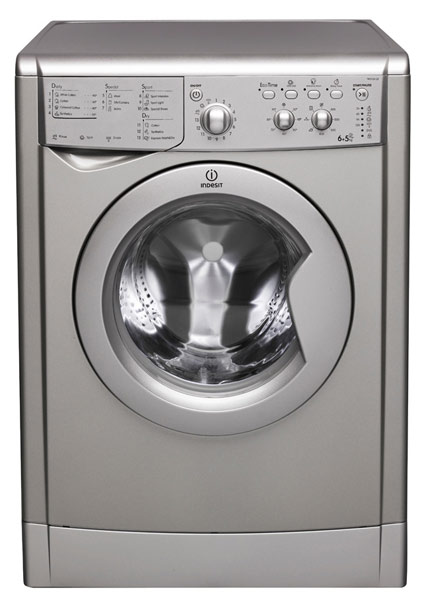 Enjoy brilliant washing and drying results with the Indesit IWDC6125 washer dryer with A rated performance.
Featuring 16 wash programmes, you can choose the perfect match to suit your load, helping preserve the colours and materials in everything from your most delicate pieces to the heaviest jumpers.
Perfect for small families, you can wash up to 30 t-shirts in one wash cycle and dry around 15 wet t-shirts in one drying cycle. The 1200rpm spin rate means your clothes will dry quicker too as the majority of water from the wash will be removed.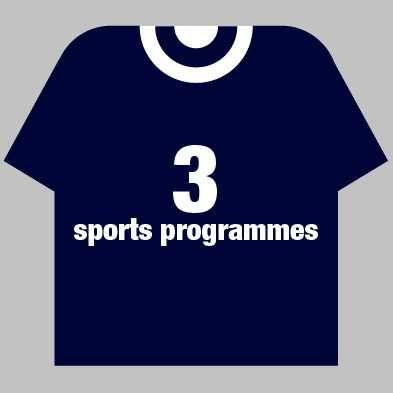 Washed to Perfection
This washing machine delivers great results thanks to its 16 washing programmes. Choose the programme that best suits your washing load and the results will be perfect.
For those items that require a little more care and attention, or if you need your washing done in a hurry, dedicated programmes deliver outstanding results.
Sport light: The perfect wash for your gym wear, freshening it up for your next run.
Sport intensive: Getting mud out of your football kit isnt easy, but this programme makes it light work, preserving your sides colours in the process.
Special Shoes: When your trainers are looking a little worse for wear, throw them into this cycle and theyll look like they did when you first opened the box.
Jeans: Works hard to keep your jeans looking like new, while providing a deep clean.
Express wash and dry: Washes and dries your clothes in just 45 minutes, making them ready to wear in next to no time.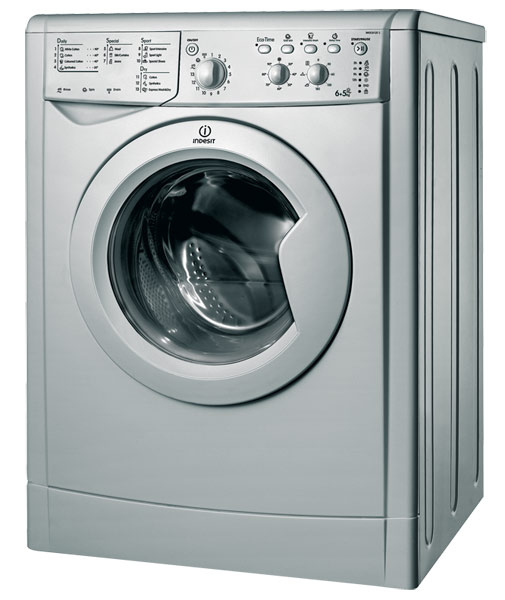 Intuitive Sensor Drying
The Indesit IWDC6125 adapts itself to deliver brilliant drying results. Sensor drying monitors your washing load, taking notice of the moisture levels. When your items are perfectly dry, the drum will stop spinning, keeping your clothes as good as new.
This feature is great for saving energy and ultimately reduces your energy bills.
Delayed Washing
Prepare your load, add the detergent and set your programme, then choose what time you want your washing to start. Then your clothes, sheets and more will be ready at the perfect time to suit you.
Easy Controls
The dials on this washer dryer are extremely smooth, durable and make selecting your ideal settings simple. Choose from the 16 wash programmes or precisely adjust each setting for perfect results. Select the optimum temperature, spin rate, cycle length and much more quickly and easily.
Dimensions: 85 x 59.5 x 53.5 cm
Weight: 65Kg
Key Features:
1200rpm Spin Speed
6kg wash capacity, 5kg dry capacity
16 wash programmes
LED display
Eco Time
3 special sport programmes
Express wash and dry
3 level Sensor Drying System
Wool & delicates
Jeans programme
Easy iron
Intensive wash
Up to 24 hours time delay
Water consumption: 52 litres/wash cycle
Dimensions: 850 x 595 x 535 mm